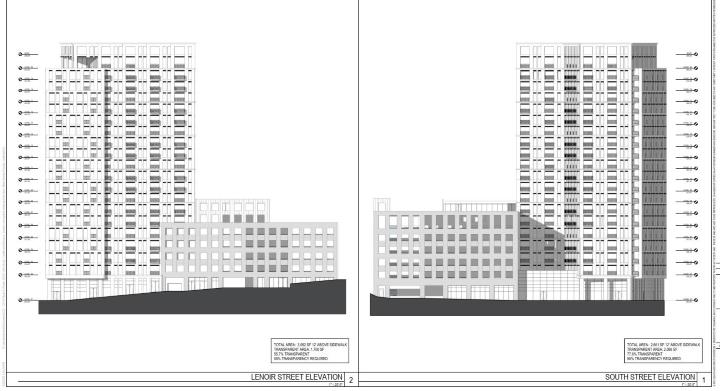 South Street seems to come in waves here on the blog. This time around, we have a few items to mention as the Western portion of the street has new activity worth mentioning.
First, plans have popped up on the city's website for a new apartment development. Named 320 West South, 296 apartments are planned for the corner of Dawson and South in a 20-story tower. The new development would be situated right next to the storage building.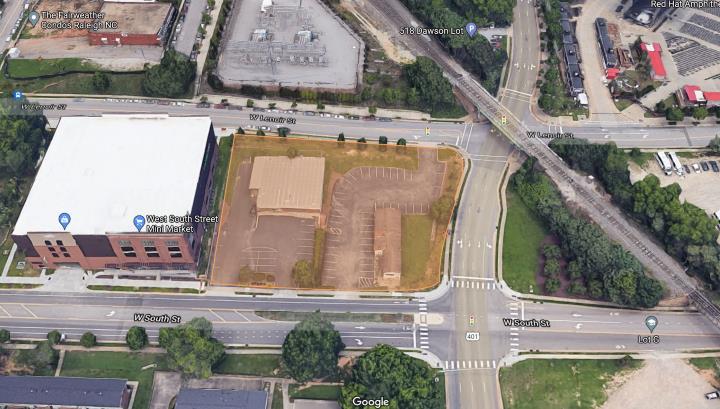 The plans show mostly one-bedroom units and ground-floor retail space facing Dawson. Parking entrances would be along Dawson and Lenoir with a bike room on Lenoir. I love that these bike rooms seem to be standard at this point.
The plans also mention 396 parking spaces which comes out to almost 1 per bedroom. (201 1br, 92 2br, 3 3br) One space per bedroom might be the level that the market dictates in Raleigh I feel.
Going west down South Street, there are two renovations worth mentioning.
The old First National Bank is being converted into a craft beer shop and bar appropriately called Vault Craft Beer. The small building holds a little historic significance as Vault's website states:
Settled between The Raleigh Convention Center and historic Boylan Heights resides a historical building constructed in the late 50's. Designed by locally famous architect Fred Carter Williams, 518 W. South St was once one of the first 'drive-thru' banks in the area and home to First National Bank. The building served the community with streamlined banking for 25 years and our goal is to continue that service to the community with ten of the eighteen taps dedicated to the great beers of North Carolina, all while staying true to the original mid-modern century architecture.

Vault Craft Beer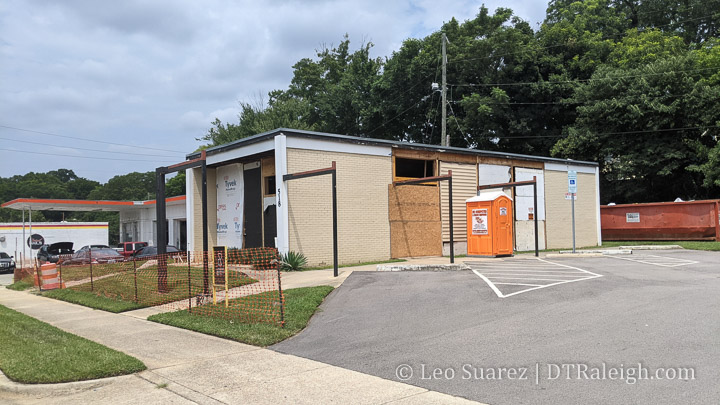 Last I heard, they were aiming to open this Fall.
Over by Boulted Bread, another renovation is taking place. The future Hartwell building is being upfitted to host a variety of community uses. Plans for the space seems to be fluid and will have a retail section for local makers and artists. The gathering spaces can be rented out and there will be ongoing pop-up events inside and outside.
They have partnered with the Raleigh Night Market if that gives you a sense of items they will feature. Make sure to follow them on Instagram and sign up for their newsletter.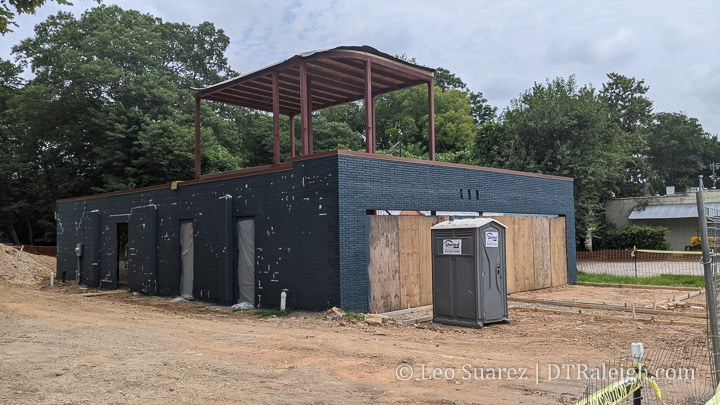 Last, I can't help but mention The Lynde condos across the street. This development has changed hands and stalled for years and, no surprise, continues to sit empty. No update on this but it'll definitely be a Pic of the Week once, if, this project ever gets going.