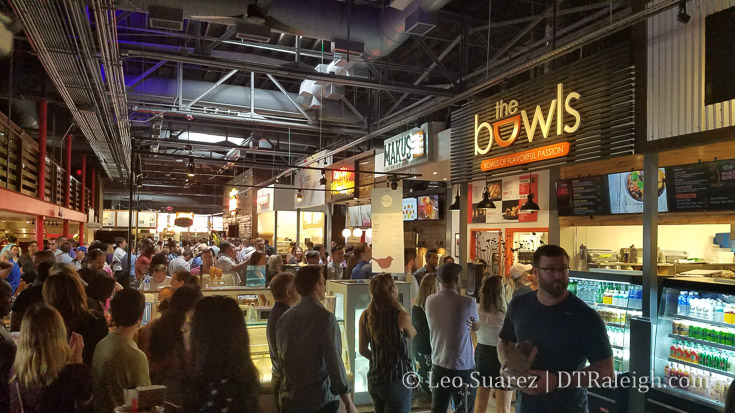 The Morgan Street Food Hall is now open! There are plenty of dining options for lunch and dinner throughout with a little retail on the side as well.
Make sure to check out the vendors on their website ahead of time to avoid getting stuck in the crowds when it's busy. Lunch and dinner have been packed from what I hear and with the cool weather about to show up, the food hall is sure to be pretty lively.
The place looks great and is a far cry from the club/bars that used to pack this warehouse years ago. Kudos to the team behind it and I look forward to many visits!
We're chatting about Morgan Street Food Hall on the DTRaleigh Community. Join us.