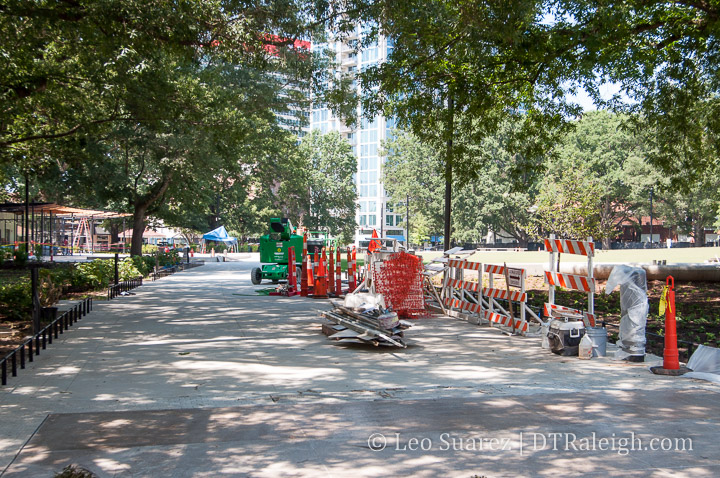 Moore Square is getting close to wrapping up its makeover as the city has announced a string of events to celebrate the reopening of the downtown square. The grand opening party is on August 3rd but there will be events the night before as part of First Friday.
Moore Square Grand Opening Celebration
Date/Time: Sat., Aug. 3 from 11 a.m. to 4 p.m.
Moore Square Park
226 East Martin Street

The full schedule is here. With live music, a playground for kids, and a movie, the events should test out the square's ability to play host.
In addition to the square, the house at 226 East Martin will be the Moore Square Visitor's center. The center will sell local merch in addition to "a history exhibit detailing the historic significance of the Square and surrounding district to the city of Raleigh."