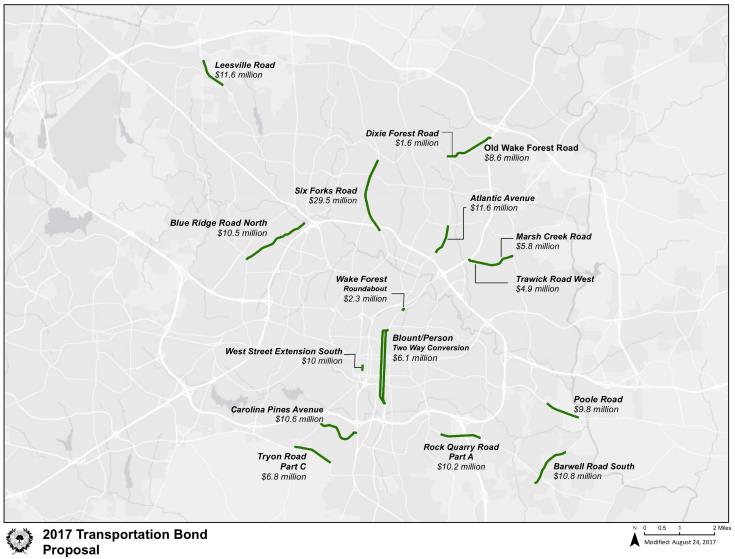 There's an election coming up and on the ballot for Raleigh residents will be a transportation bond which will include money for upcoming projects around the city and in the downtown area. Early voting has already started but you'll get your chance to nay or aye this one on October 10.
You can dive into all the details about the $206.7 million package here. The map above shows the location of projects with two being in downtown Raleigh.
Blount/Person Two-Way Conversion
The bond would help direct $6.1 million towards converting Blount and Person to two-way streets. This is probably a result of the work that took place a few years ago, also a result of a transportation bond approved in 2013. I went into great detail on this project in this post.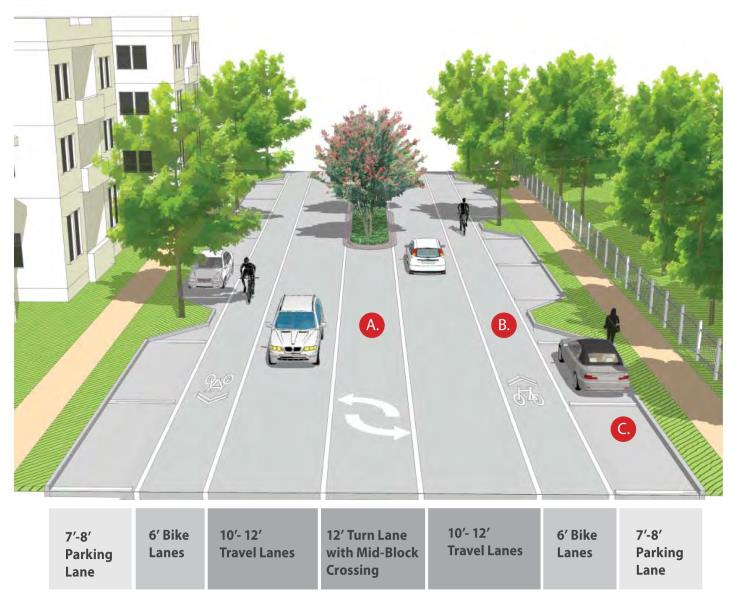 I'm curious to know what the traffic coming off the Hammond Road I-40 exit would be like when Blount and Person are converted to two-way. The theory goes that two roads would absorb the traffic rather than funneling it all down one resulting in improved flow and lower speeds. The bike lanes would also be welcomed in creating easier routes on the east side of downtown.
West Street Extension South
A portion of this funding would allow the City to proceed with the design of the proposed West Street Extension under the NC Railroad Corridor between Martin Street and Cabarrus Street, which provides a critical connection to the upcoming Raleigh Union Station. The remaining funding would allow the City to provide a local match in order to pursue federal grant funding for the project.
As the description states, the bond money would move the ball along but not fully deliver. The West Street extension has been discussed in the past as well. (also here)
This is an interesting connection, joining West Street to West Street, that could change the dynamic of the warehouse district. Union Station and The Dillon are already going to have quite the impact so we'll know over the next few years if the West Street extension will ease off the pressures of a crowded downtown corner.
I call it a corner cause the warehouse district really is the corner of downtown, strangled off by the railroad tracks where streets just end.
Go Vote
I think Raleigh has a strong history of approving transportation bonds but the question out there is the appetite for more debt after approving an increase of the sales tax for transit during the 2016 election.
Either way, voice your opinion on October 10. Here's a sample ballot for this bond referendum.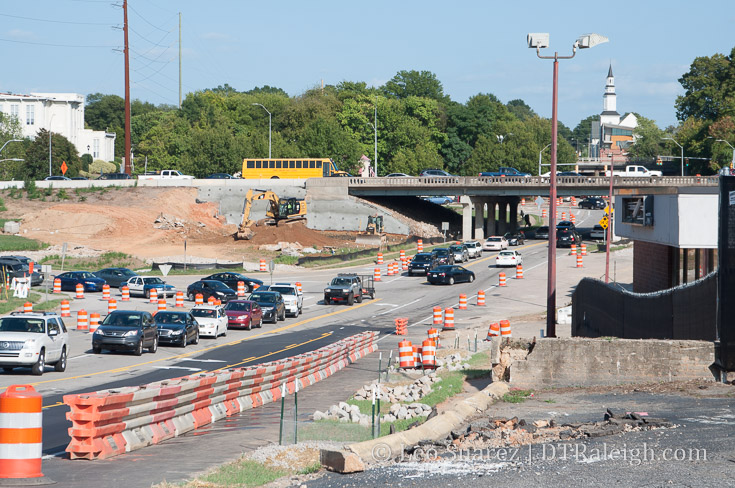 Warning! (or treat!) This will be an image-heavy post.
I had the pleasure of taking a walk up Peace Street recently, during rush hour, to witness all the demolition and work taking place around the Capital Boulevard bridge. We've all been following the work in this area for awhile but when you walk it, it's truly at another level.
I'll write a little and then let the photos do the talking.
The Capital Boulevard work is really in full swing here as clearing for the new bridge over Peace Street takes place. Buildings have been demolished and old foundations chipped away to make way for the Square Loop.
At this time, construction fencing is up around the Smokey Hollow site. Even more demolition should be taking place in the coming weeks for the 12-story mixed-use project.
In the pipeline also is the West Peace Street Streetscape project, adding more chaos to the street in the future.
It's a swarm of development in such a short amount of time. The end of 2019 should see all the street work wrap up for us to enjoy it.
I'm starting to think that the state's Capital Boulevard project would be this decade's most impactful public-funded project taking place in downtown Raleigh. (Fayetteville Street being the clear winner in the 2000s) I wanted it to be Union Station but so much is going on here that I think this edges it out.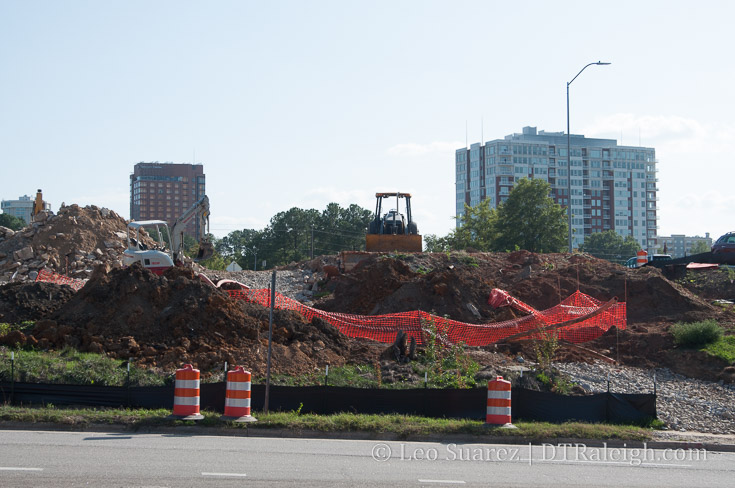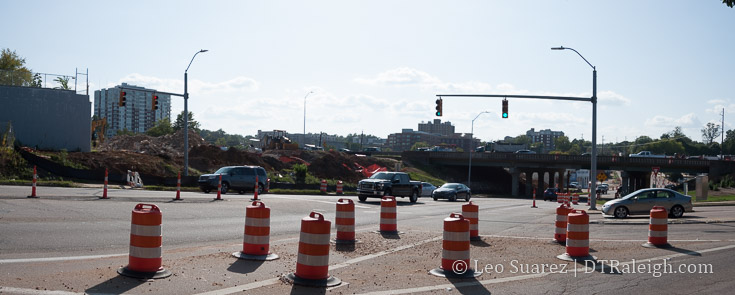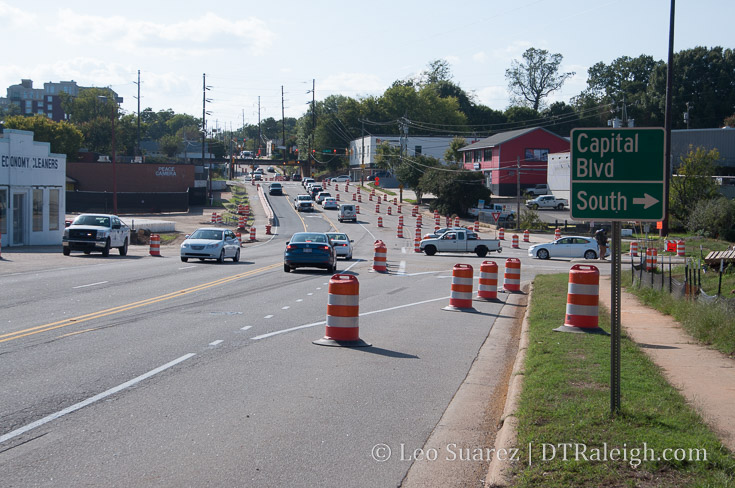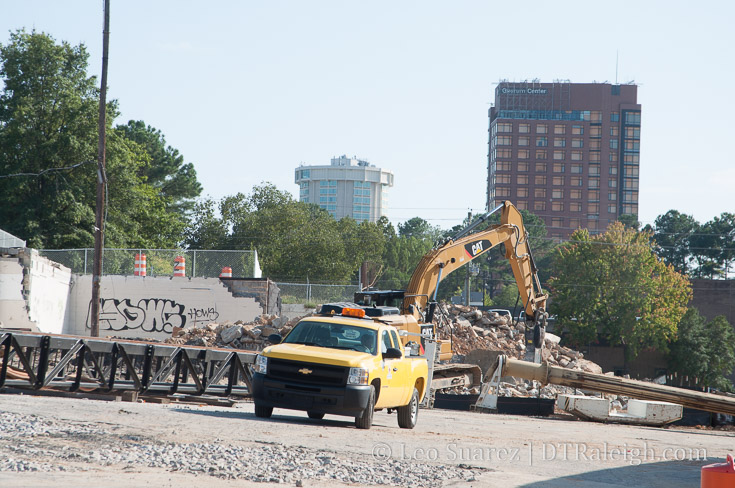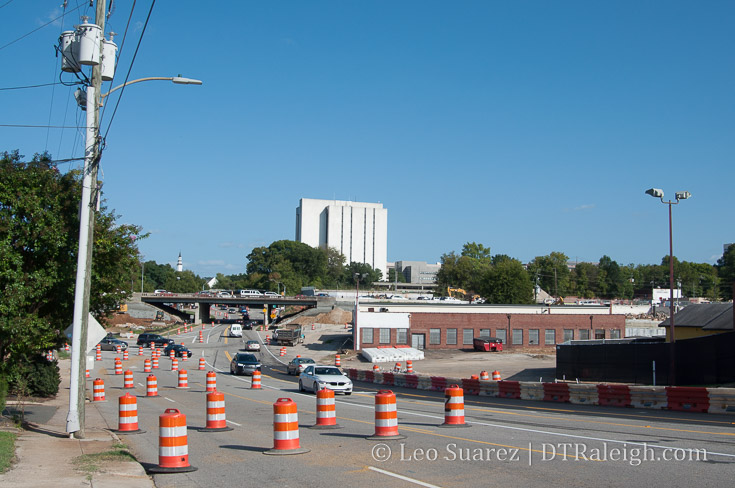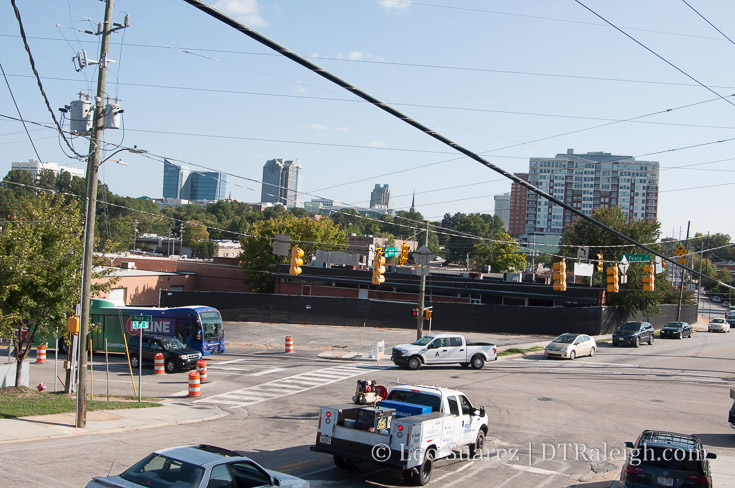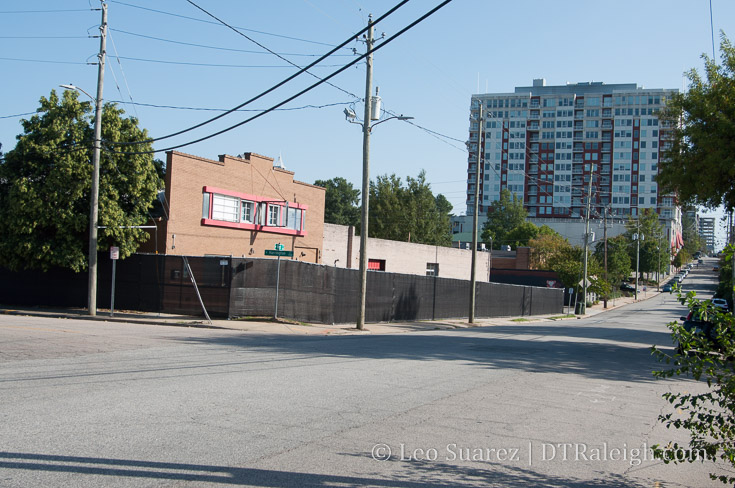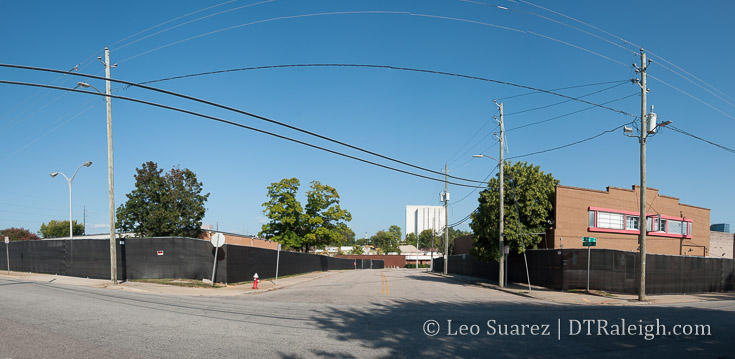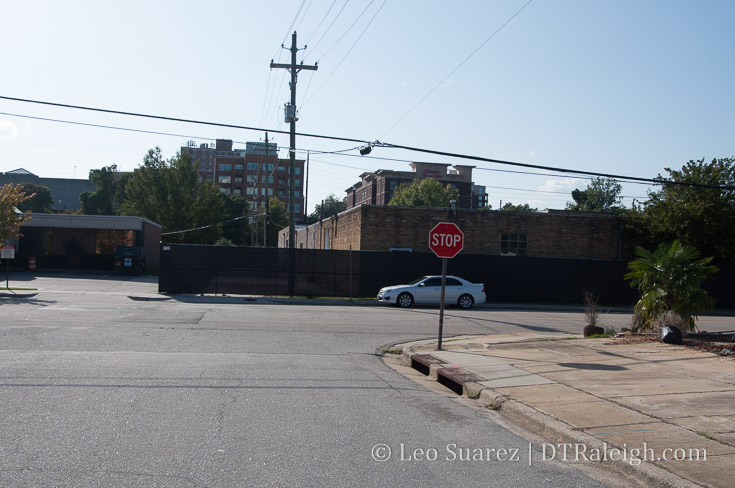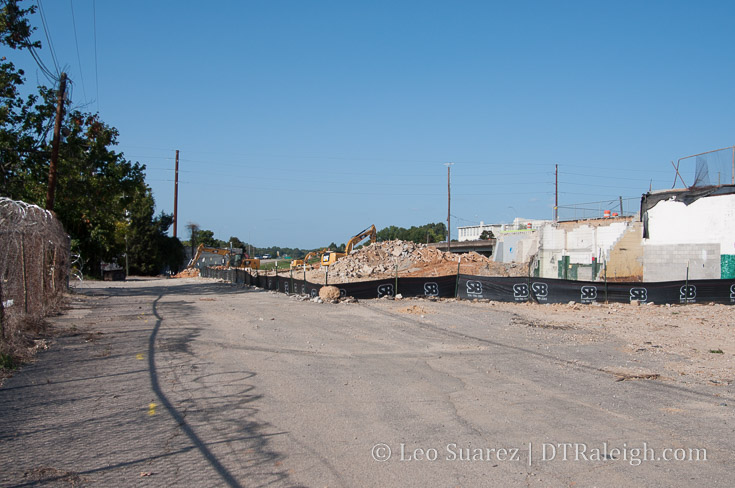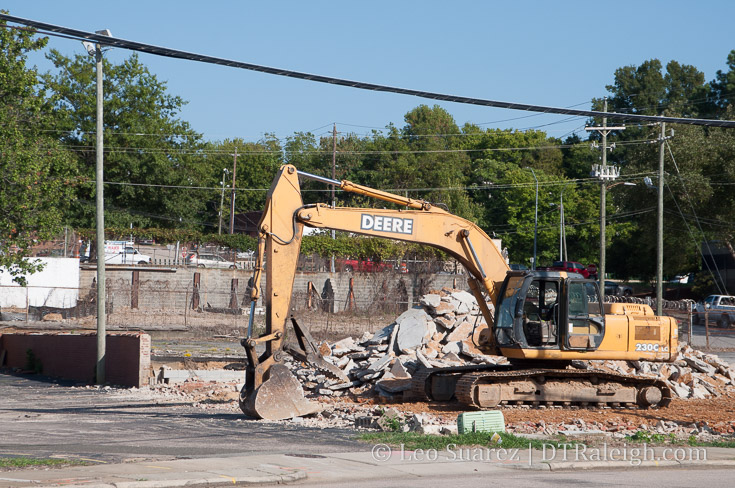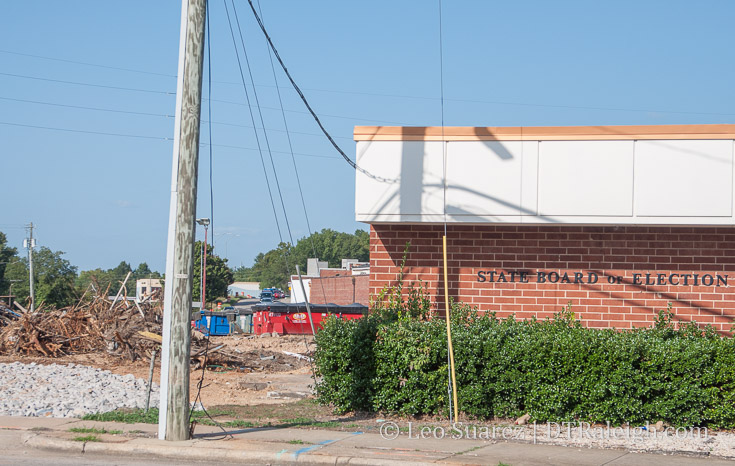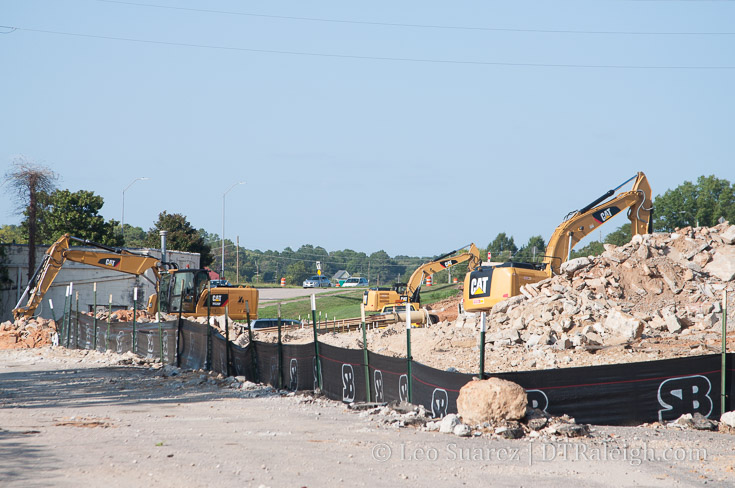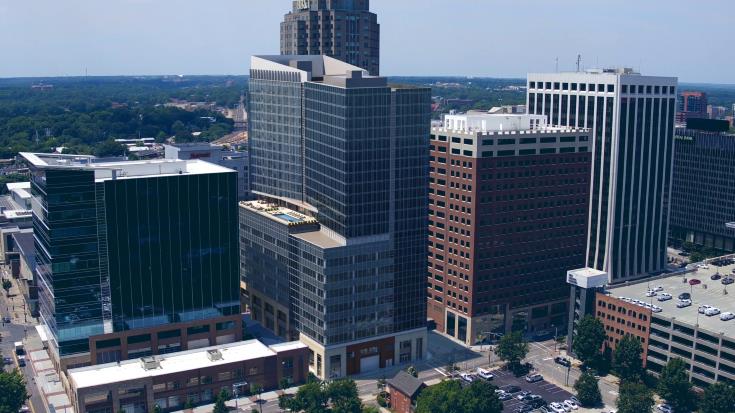 Over on Vimeo, there is a new video showing renderings of FNB Tower. This video is pretty cool and I can't wait to see work start on this project. This will make a dramatic change to City Plaza when finished.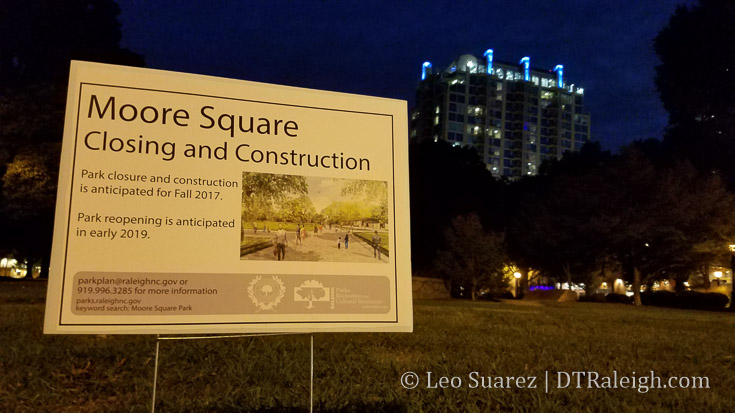 Looks like it is actually happening after so many years. Moore Square will close down this November and the redesign takes place throughout 2018.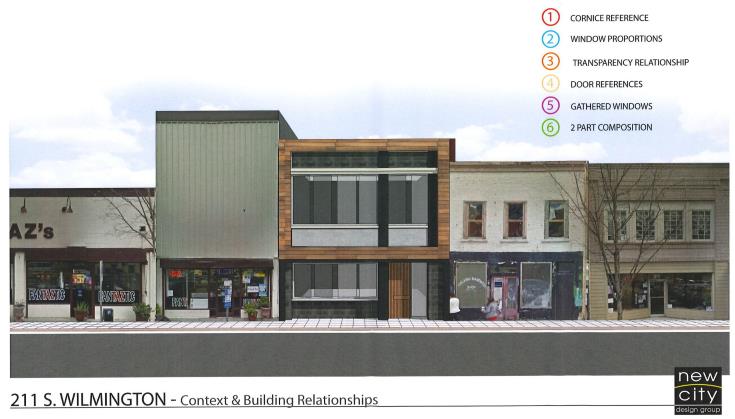 There's work taking place in the Moore Square Historic District that may see new life in older buildings.
Currently under review by the Raleigh Historic Development Commission is a new storefront for 211 South Wilmington. The building will be upfit with a new storefront that aims to maintain the scale of the district but with modern character. The plans, 128-17-CA, mention a two-story noodle bar for this space.
With the building being in a historic district yet featuring no major architectural features (from my unskilled eye anyway) I can't see any major controversy here.
For reference, here are the row of buildings today.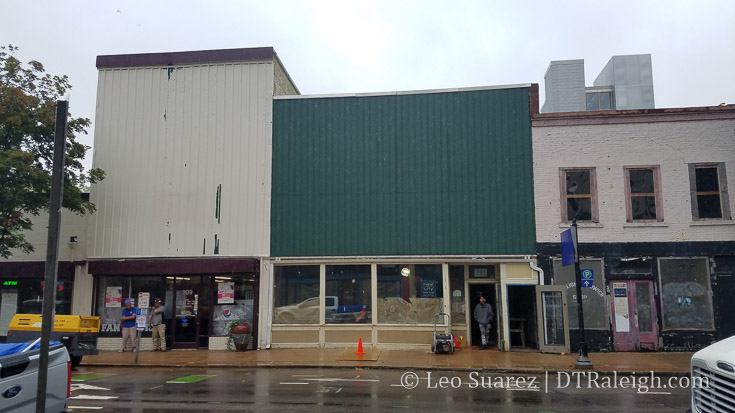 It's a shame that 211 South Wilmington didn't maintain its facade from the 1960s. The story of this building and the tenants that have cycled through would make a great follow-up.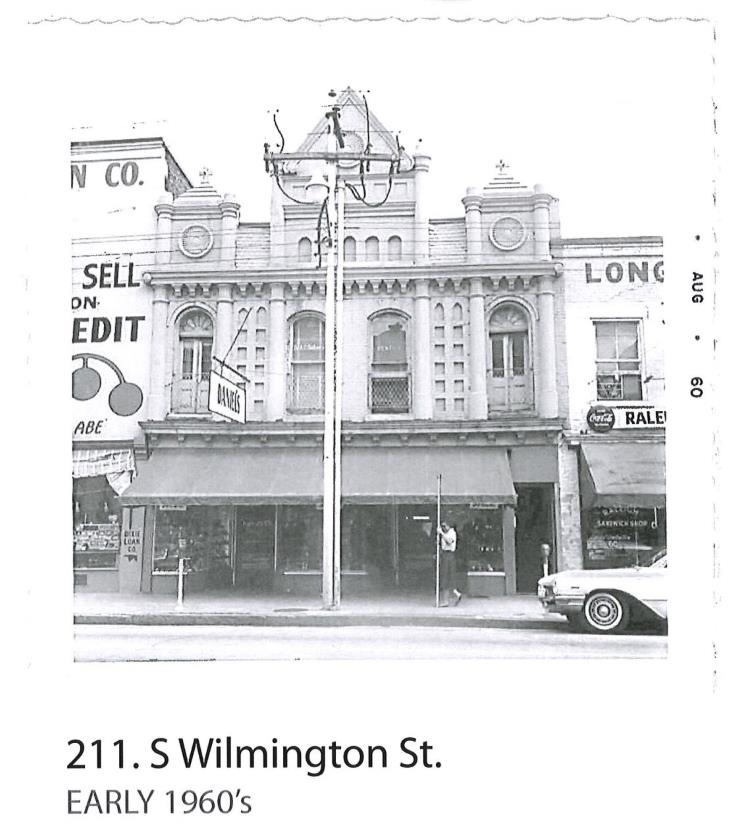 Around the corner at 107 East Martin, could something finally be moving in? This spot has been an empty shell since Raleigh Printing closed. (moved?) If anyone can remember when that happened, let me know but I want to say it was at least 10 years ago.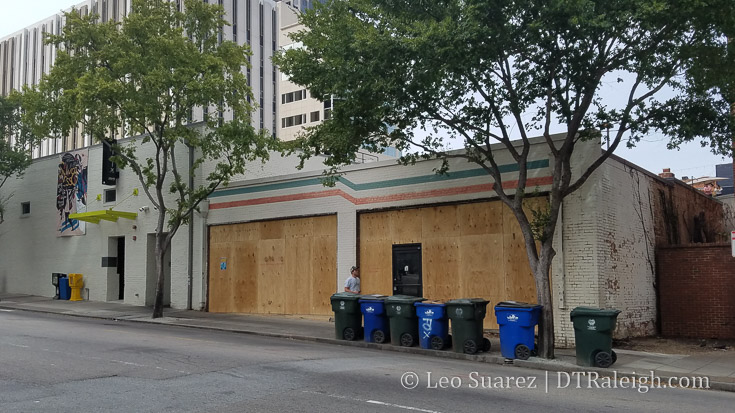 I'm happy to see some of the older buildings getting new life as these add diversity to our urban environment and play a huge role in keeping downtown more interesting.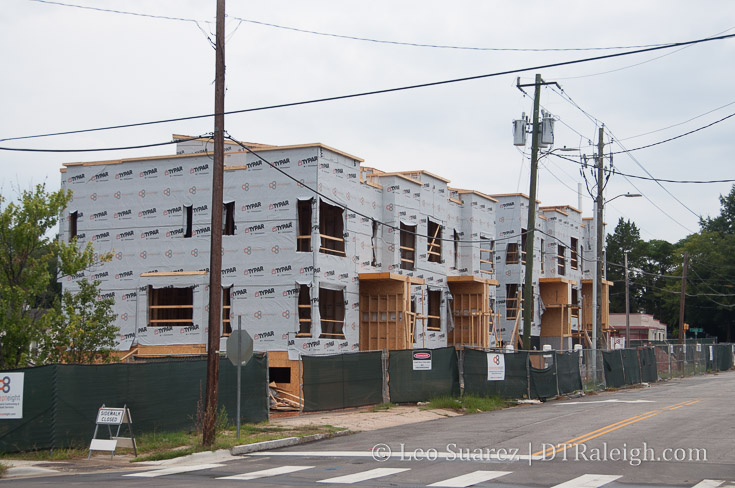 The townhomes called West + Lenoir are taking shape along West Street. The units are almost all sold at the time of this writing.
If you spend time in downtown Raleigh, it's not hard to run into historic photos of our city. Restaurants, shops, and offices have been getting photos from the State Archives office and framing them as part of their renovations and presence throughout the growing times of downtown Raleigh.
These photos are maintained, labeled, and identified by the good folks at the State Archives office. A local star among these efforts is Karl Larson who has done great work in helping to identify photos and where they may come from.
His detective work is top notch and this new Indiegogo campaign was an easy one for me. I encourage you to take a look and consider it if this kind of work is important to you.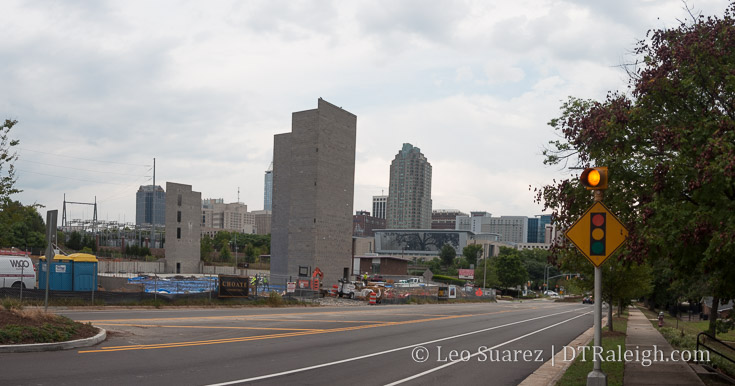 The NitNeil Partners storage facility on South is starting to take form. The four-story project will, fortunately, be much more urban in form than the newer ones popping up on Capital Boulevard. Just take a look at their rendering below.