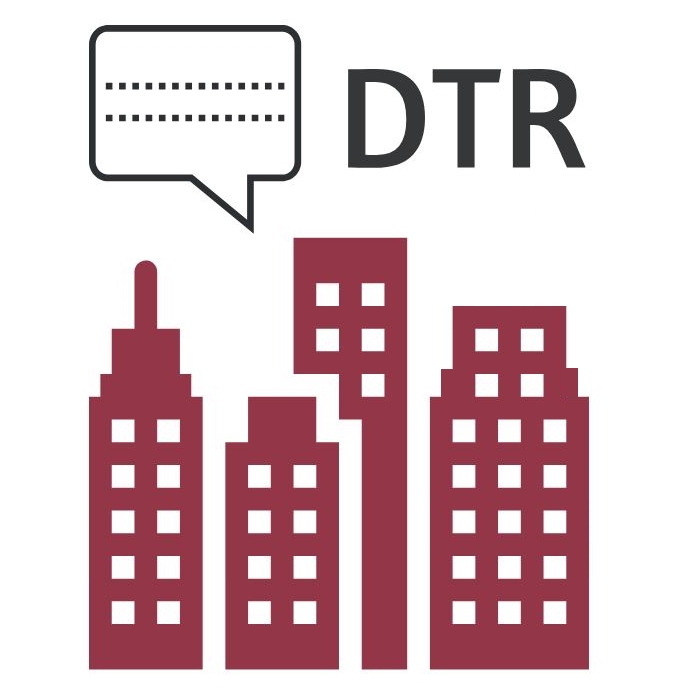 I'm excited to announce that I'm making a drastic change to the commenting that has been taking place for years on this blog. Soon, it will be closed for good. Instead, I'm hosting a much more powerful platform for online conversations and discussions that will all take place on the DTRaleigh Community.
Built on Discourse, this will allow readers to engage on topics much easier and with richer features. Embed maps, images, docs easily and keep up with the conversation on the go with the Discourse app.
While the Community is technically separate from the blog, I'm going to try my best to keep all blog content on the Community as well. In theory, you could never visit this site again and not miss a beat.
For those that don't follow the conversation, it's business as usual. I encourage you to follow however as the conversations typically dive into the topics even deeper than here on the blog and sometimes, the community reports things first before anyone else.
See you on the forums.
NOTE: Commenting on this blog will close on June 1.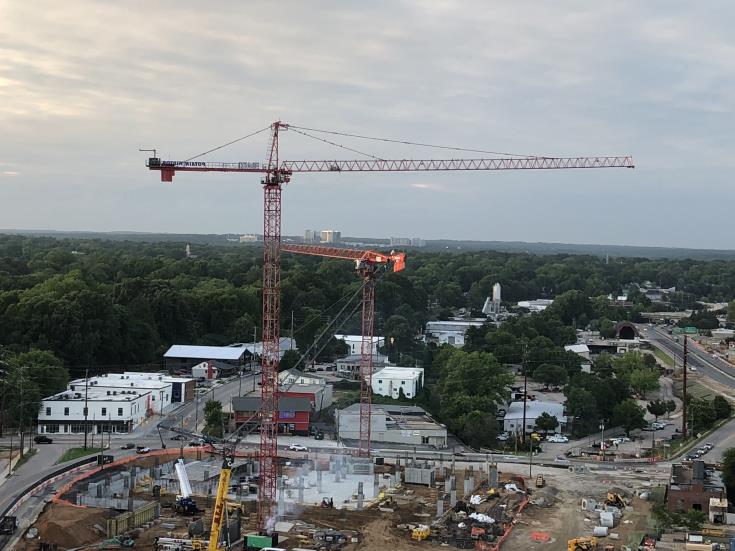 A quick one today. I've been enjoying this shot from The West looking at Smokey Hollow and the second crane being built over the site. This summer we should really see a lot of construction activity in this area.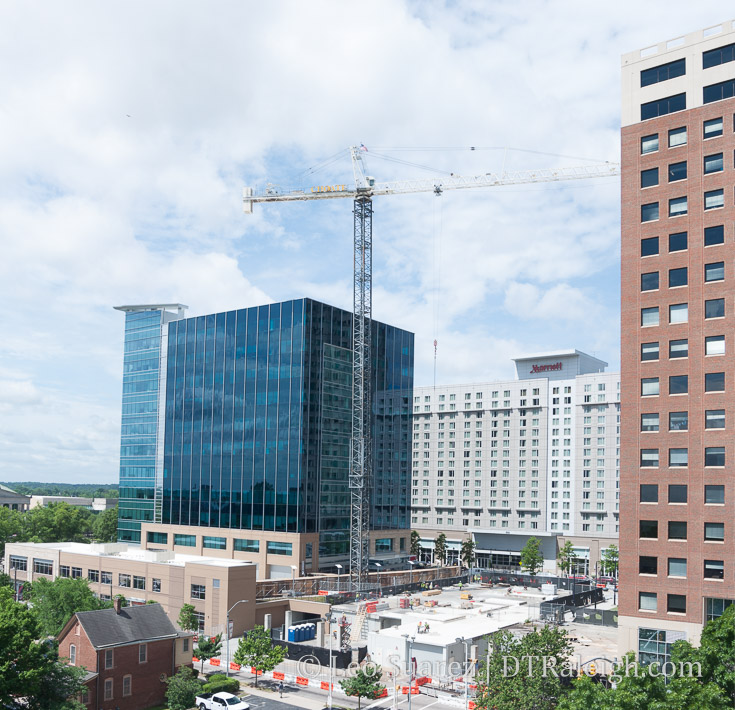 In case you missed it, FNB Tower is officially under construction. The tower crane has shown up at the site and crews have been pounding away.
For me, it'll be enjoyable to watch this mixed-use project go up and I think it'll make a dramatic impact on City Plaza as it fills in the "360 effect."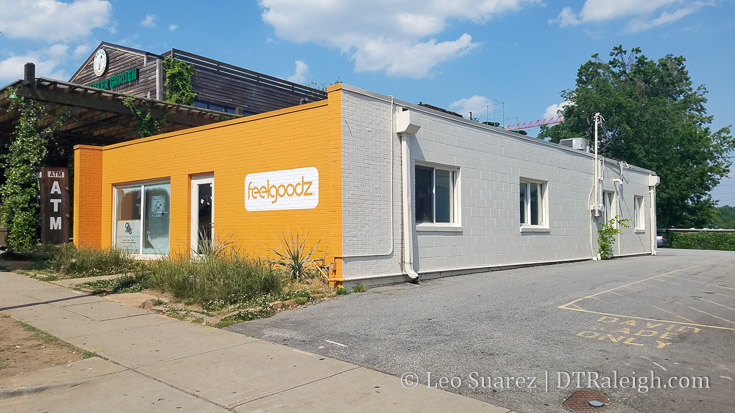 The 600 block of Glenwood South just might become the densest cluster of bars in downtown Raleigh.
At 612 Glenwood, currently shown above, submitted plans to the city show a proposal for adding a second floor to the building for outdoor bar space. The outdoor bar is basically the roof of the building and is mostly open to all views.
In addition to a second floor, most of the outdoor space around the first will be cleaned up. According to SR-042-18, the "10 existing parking spaces to be obliterated…" Basically, the rear parking lot and driveway will be paved over and an outdoor bar will be built towards the back.
Here are the renderings as part of the plan submissions with an aerial view from Google Maps as a reference.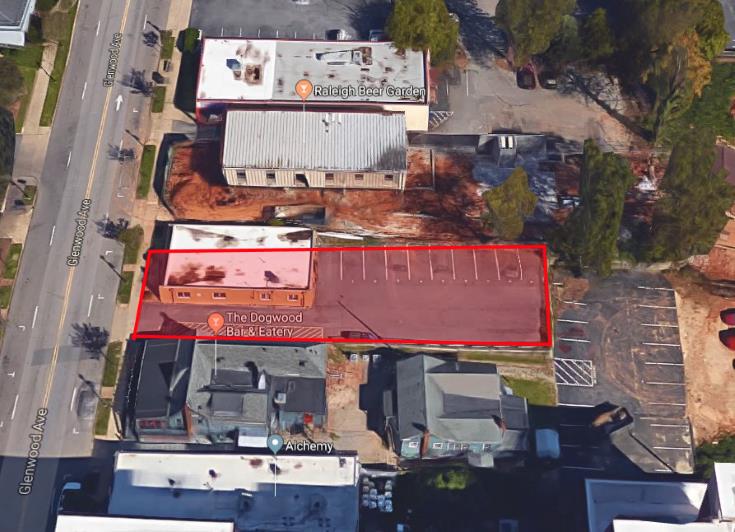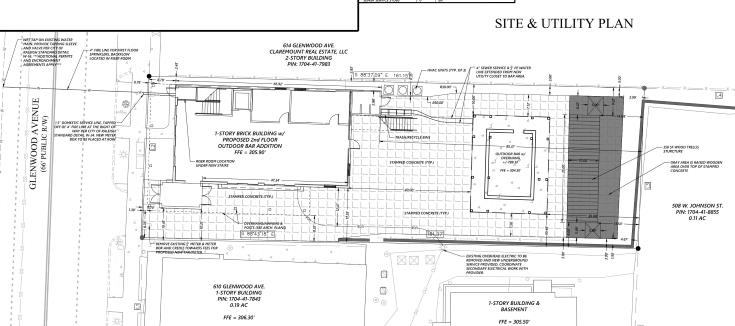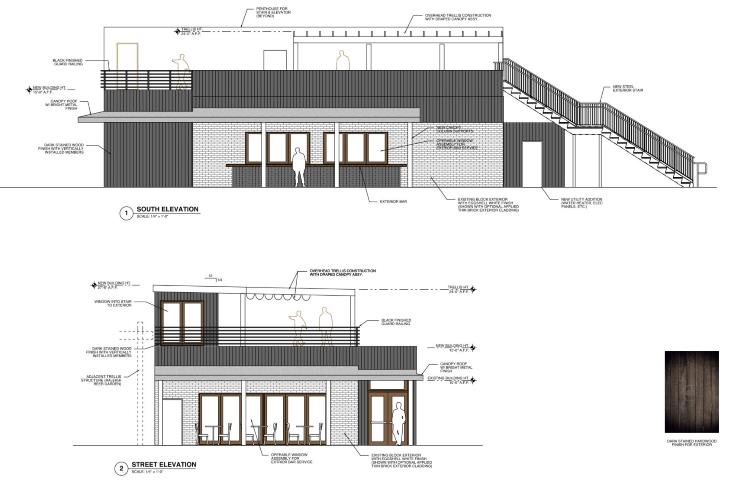 The retailer, Feelgoodz, is moving (has moved?) from the space as retail struggles in Glenwood South these days. This makes sense that 612 Glenwood could be a bar for a while as the biggest use here is nightlife. Even with so many residents, perhaps the district hasn't hit critical mass to really land some solid retail.
Who knows though as the dynamic could change in the future with even more residents coming nearby at Smokey Hollow. It shouldn't be too surprising to see even more development along Peace so retail might have a chance in the future. If only office space could land along Glenwood, then the dynamic might really mix up.
Another season, another great time for a reader meetup. I hope some of you are in town the week of Memorial Day because if you are, come join us at the London Bridge Pub on May 30 from 5-7pm. The format is casual and the folks that come out are always a classy bunch.
Our hosts for the evening include:
I think this one will be a good one. See you there.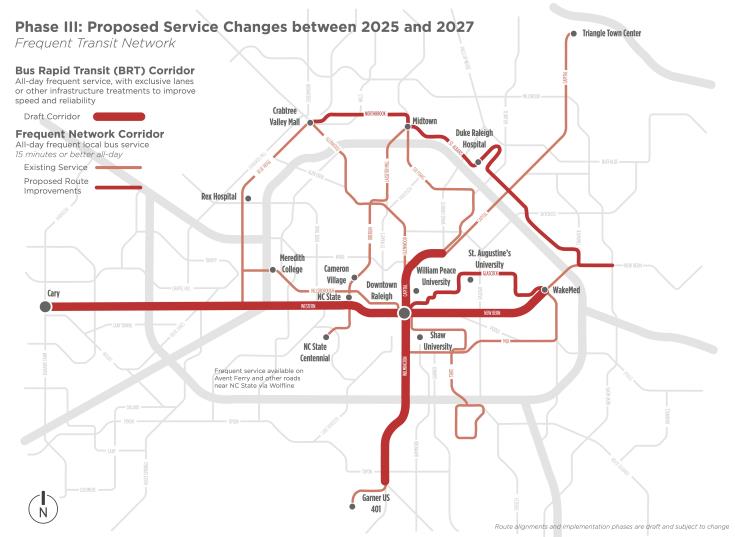 There's a survey out for anyone interested in expanded bus service and bus rapid transit in Wake that readers should probably take a look at. Jump to the survey here.
If you aren't familiar, plans for expanded transit service will be rolling out between now and 2027. Downtown Raleigh is a central hub of the frequent network with the BRT lines coming in and out of downtown Raleigh. The survey focuses on the bus component only and I'm expecting the commuter rail portion, dropping passengers off at Raleigh Union Station, to come later.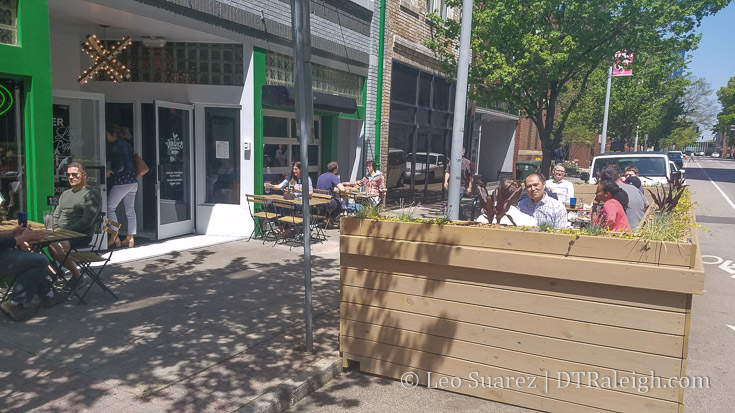 Parklet? Outdoor seating? Either way you look at it, a parking space has been removed on Salisbury Street. Cheers to Local Icon, behind nearby Virgil's, Linus and Pepper's, and Level Up, for the great outdoor space.

From my inbox to yours. Here's a pretty good looking series of events being held by the AIA Triangle. We've speculated some about what the land consisting of the state's Central Prison and Morehead school could be. Here's an opportunity to get into that with the design community.
For more information, go to connections.design