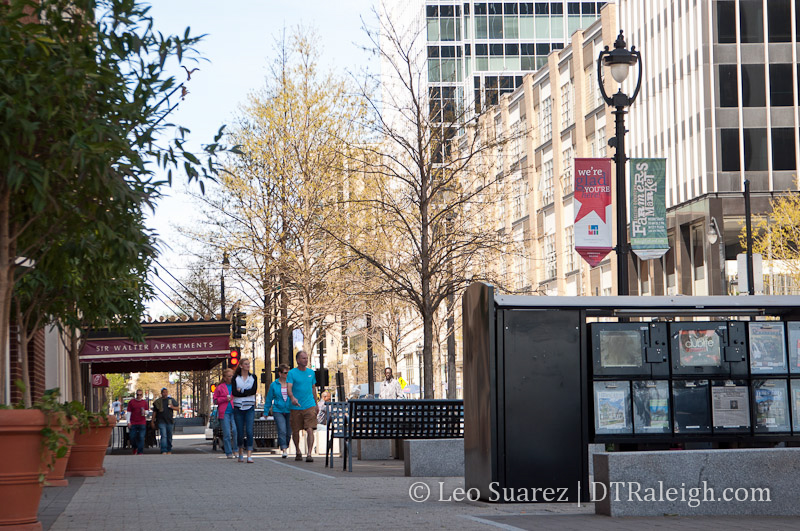 Long time readers may remember when I wrote up a walking tour on downtown Raleigh. I took that down last year because lack of maintenance and neglect basically made it fall apart. Well, I've freshened up the tour and am now ready to relaunch it.
The tour is simple and has ten stops up and down Fayetteville Street and between Moore and Nash Square. Visitors and new residents to Raleigh may enjoy the tour to "get their feet wet" with downtown as well as see some other spots for later visits.
The tour's website is mobile ready so if you have a smartphone, there's no need to print it out and no need to download an app. Just load the page and start walking.
Enjoy!
Related walking tours in Raleigh:
Downtown Raleigh Sustainability Self-Guided Walking Tour