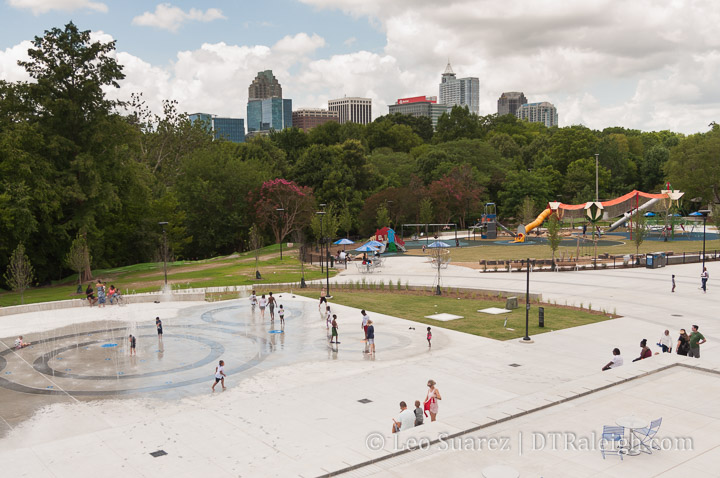 Chavis Park had it's grand opening ceremony on June 12 and the timing couldn't be better. This is where area kids need to spend their summers as the combination of the big playground and the large splash pad make it necessary for multiple visits when the weather is hot.
If you haven't been following, the playground, splash pad, and community center was completely rebuilt and is now open to the public. The center includes a gym, walking track, and gymnasium as well as several multi-purpose rooms. There's a nice second-floor space with a balcony with a great view and the skyline pops over the park edge's tree canopy.
The historic carousel house was also given a refresh and is now a meeting space. With the existing carousel, playground, and splash pad, this makes Chavis a nice spot for parents to bring kids to spend a few hours on hot days.
There are still more plans for Chavis as the master plan was broken up into multiple phases and this work only covers phase 1. In the future, Chavis may get more outdoor courts, maybe tennis and pickleball, play areas, and an aquatic center.
Plan your visit here.