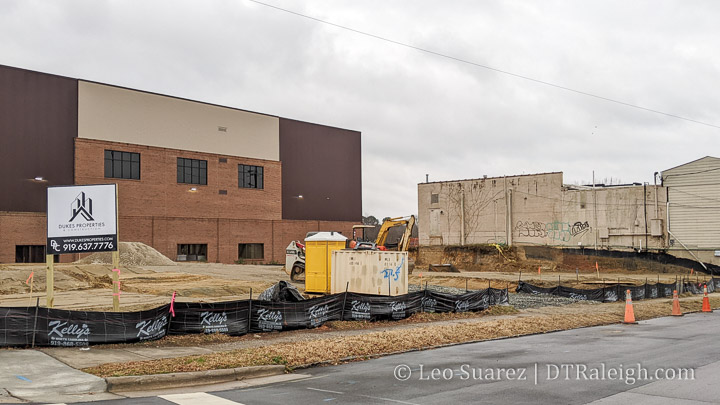 The land at 600 South West Street, formerly a grassy lot with a few trees, has been cleared away. Work will start soon on a set of eight luxury townhomes, the Dukes at Cityview, that come with a laundry list of amenities. The estimated starting price will be in the $900,000s.
The townhomes are located on the southwest corner of West and Lenoir Street, within smelling distance of Sam Jones BBQ. Dukes Properties & Construction LLC are building the homes and Cline Design are the architects. The eight units will be split between two buildings with a driveway along West Street.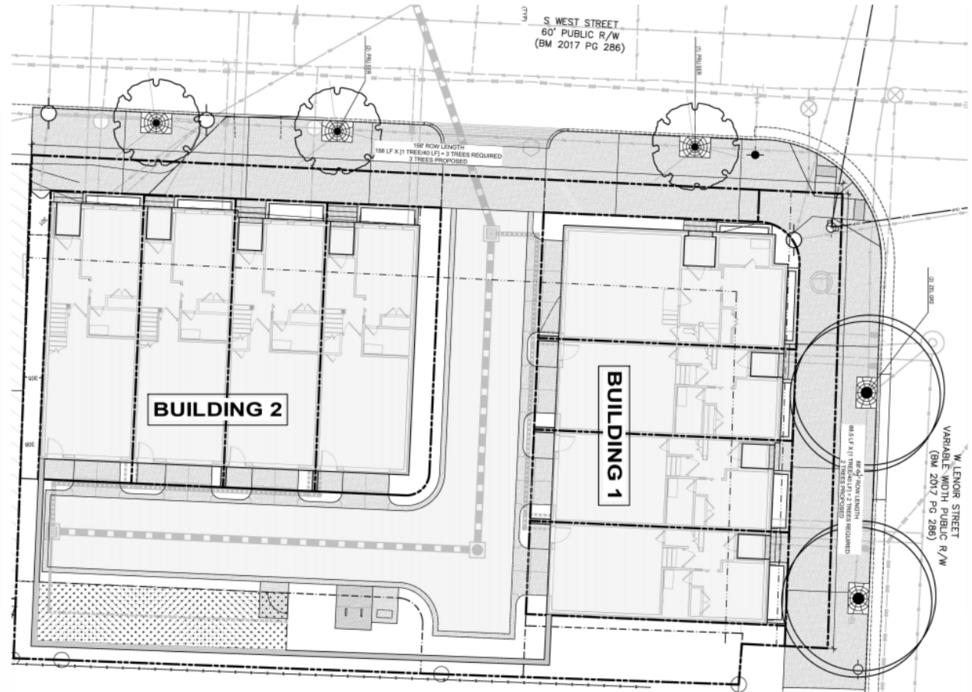 Zooming out a bit, the area has seen a lot of change over the past few years, primarily on the residential side. The Fairweather condos anchor the area, joined by several new single-family and townhome builds lining Lenoir and West Street. As mentioned, Sam Jones BBQ and Hartwell opened in 2021 and Vault Craft Beer should be opening soon. That gives one of my few loves, Boulted Bread, some new neighbors.
There's still a nice-sized hole at 600 West South Street, formerly The Lynde, a property that has gone through a few rezonings and can't quite seem to get any construction going. A neighborhood meeting for yet another rezoning took place in December 2021 so another request may hit the city soon for that property. Maybe 2022 will be the year for that one.