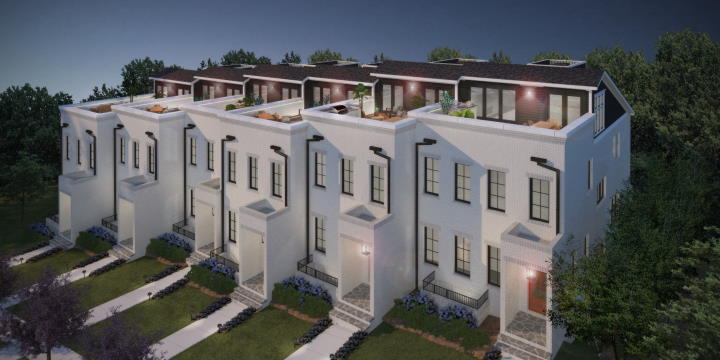 Almost two years ago, we saw plans for townhomes at 416 St. Mary's Street after the removal of some single-family homes on the site. Not much has happened since. Now, the developer, Edinburgh Development, and sales firm Monarch Realty Co., has announced that Cameron Crest, shown in the rendering above, is up for reservations on the same location.
Jump over to their site for more info.
No doubt the units will be high-end being four-stories, averaging 2,700 square feet, and including a rooftop terrace. Customizations are also possible to add that personal touch.
Construction has officially started so maybe we'll get a feel for the new homes around this time next year. Like I said in the previous post, it's great to see townhome "row house" units being built near downtown. It's a great way to add density as well as give people some space.