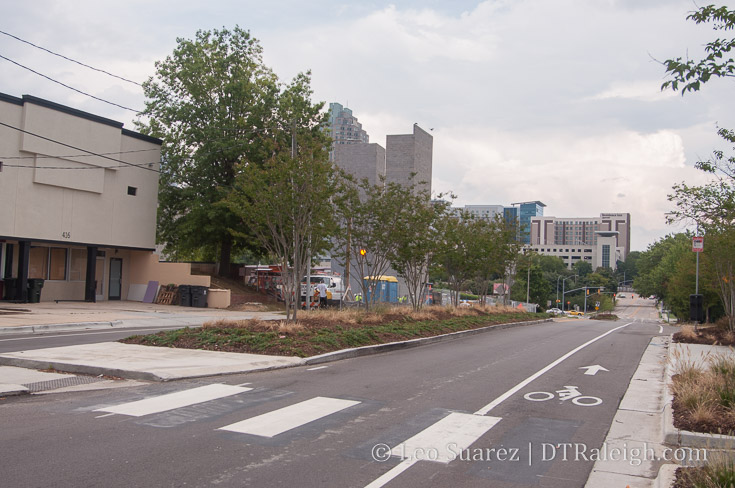 It may not be officially complete as of today but as far as we're concerned the two-way conversion of South and Lenoir Street is now finished. I say that because the streets are now running as two-way streets compared to their former one-way. The new bike lanes are in and landscaping is done.
According to the city's website at the time of this writing there is still some drain work to wrap up. Drive/ride away, I say!
Let's get plans for a Jones/Lane Street conversion going as well!