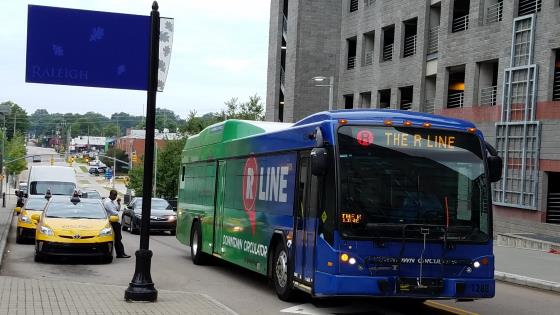 I was recently invited to talk about the R-Line on the Raleigh transit podcast, Inbound Raleigh. We gathered some ridership numbers over the lifespan of the R-Line, which is approaching its eighth birthday in February, and talked about the history of the downtown circulator.
Have a listen and let me know what you think, about the episode and the R-Line in general. You can subscribe on iTunes and most popular podcast-listening apps out there.
Here are some links to the data and images (some from those links) for your reference.
R-Line Ridership graphs by Leo Suarez (Google Sheets file)