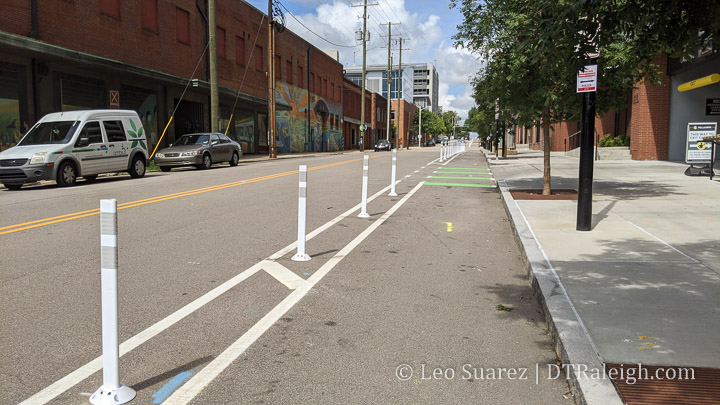 Starting this week, the city is having protected bike lanes installed on West and Harrington Streets as part of the Downtown North-South Greenway Connector. This will be downtown's first protected bike lane which connects the warehouse district to Smoky Hollow. You can already see parts of it along West, shown above.
Along West Street, bicycle traffic can start from Union Station and head toward Smoky Hollow in the protected lane until North Street. If heading the other way around, you can get back to the warehouse district riding down Harrington Street.
The placement of the lanes is also nice as there are several Citrix Cycle stations along them including Union Station, across from Morgan Street Food Hall, Hillsborough Street, and at Jones Street.
This is excellent to see as it is a foundational route that one day could connect to a greenway heading north along a Devereux Meadows park in north downtown and to a greenway to Dix Park which is to the south. The lanes should be 100% by October.