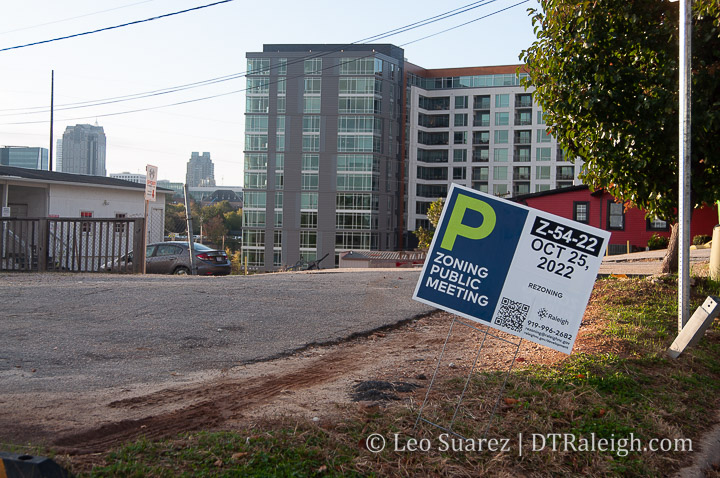 There certainly are a lot of rezoning requests going on for the downtown area these days. One in particular that I think is interesting to pay attention to is for a collection of properties along the 700 and 800 blocks of North West Street. This is mainly the properties to the east of West Street and north of Peace Street. Raleigh Development Co. has acquired a set of properties here and is requesting a rezoning to increase the maximum height allowed from 12 to 30 stories.
To zoom in, you can see a detailed map of the properties on iMaps here. Right now, a mishmash of warehouse buildings, built throughout the mid-1900s, dot the properties. The buildings also have plenty of surface parking. This is typical on this section of West going all the way up to Wade. Very little sidewalks exist and West really loses that urban feel that it has south of Peace.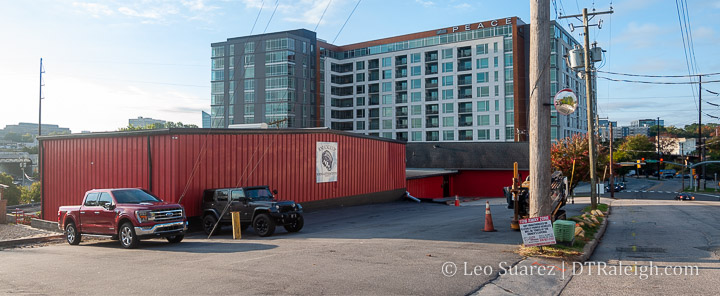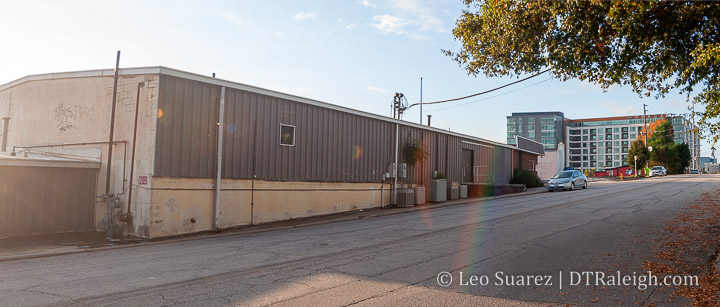 Industrial is the theme here on this part of West Street. It's not really a place to walk to or shop. That of course may change in the near future. To the east of the property is the pigeon house branch creek and there are plans for a future park on the nearby former city parking lots. The city is currently going through the planning process of that park, which is still years away, and you can follow that here as well as watch a cool video about it here.
To the south is Smoky Hollow which probably needs no introduction. Smoky Hollow is adding retail and restaurants as you read this and there is still has an empty property along Peace which may add more development to this area in the future.
This North West Street "wedge" of a property could produce a very interesting building or set of buildings due to the future park nearby and the fact that the land is at a higher elevation compared to the nearby area. The views of downtown should be fantastic on the upper floors.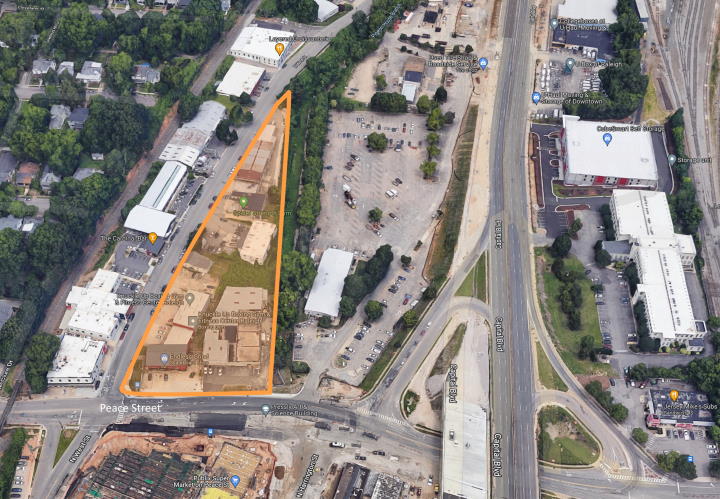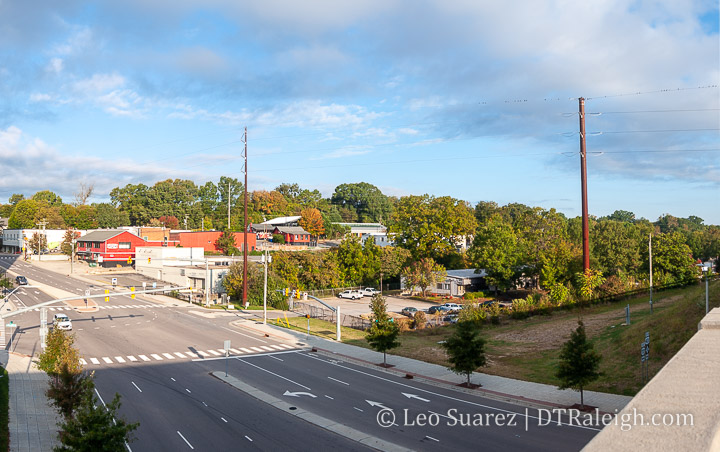 Discussion on this rezoning will start at the Planning Commission meeting on October 25.