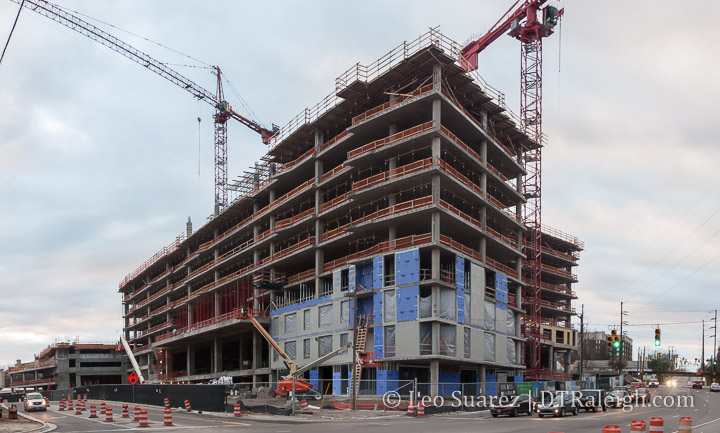 There has been a lot of change along Peace Street this year and Phase 1 of Kane Realty's development along Peace, as well as Harrington and West Streets, is really starting to take shape.
The apartment building at Peace and West is close to topping out and siding is already starting to go up. The parking deck behind this tower is catching up also.
There will be plenty to watch here into 2019 as the rest of Smokey Hollow unfolds.
Similar Posts: