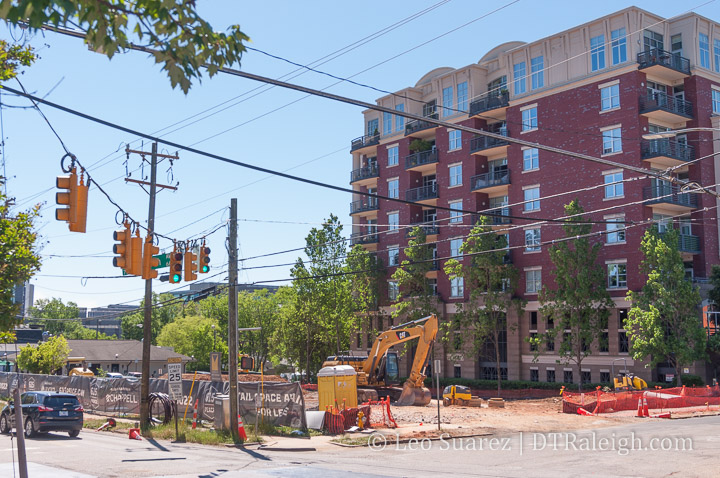 Land has been cleared at 615 West Peace Street, not to be confused with 615 East Peace Street, for a building named 615 Peace. The mixed-use building will bring residential units over retail space. You can see a rendering of the building in this September 2020 post.
Peace Street has been through a lot over the last few years. The Capital Boulevard bridge is structurally finished and now we're waiting for the decorative elements to be completed. As part of that project, the street was widened a bit and reconfigured. I think it took almost 3 years of construction to complete it. In the future, Smoky Hollow will add a lot and a new park at Devereux Meadow, more on that in the coming weeks, will bring accessible greenspace to the street.
I believe it's been shelved but a streetscape plan for the western side of Peace Street would really add some nice elements here. The thought of even more construction though might irritate some neighbors but that's the way it goes I feel. Bring it on.
Get to know 615 Peace at their website: 615peace.com
Similar Posts: