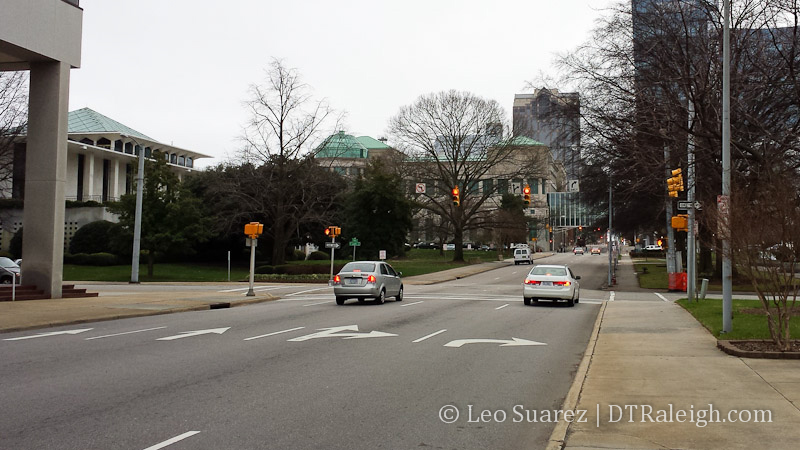 As part of a federal grant, the City of Raleigh is receiving funds to apply marked bicycle facilities around the city. From the city's website to the blog:
The City of Raleigh received a $1.1 million dollar grant from the federal Congestion Mitigation and Air Quality Improvement (CMAQ) program to construct at least 27 miles of marked, on-road bicycle facilities. A proposed list of twenty-two bicycle projects have been selected in order of adopted bicycle plan priority and previously adopted CIP projects. The design of these projects is currently underway and the lead consultant is Vanasse Hangen Brustlin, Inc. joined by Alta Planning + Greenways, Inc. and Kittelson & Associates, Inc.
*Bicycle Pavement Marking Design Project
We'll have to wait for the designs to see what kind of "marked, on-road bicycle facilities" will be created but $1.1 million dollars spread across 27 miles doesn't sound like much. I expect a mix of bike lanes and sharrows.
Here are the streets being looked at within downtown.
Wilmington Street from Saunders Street to Peace Street
Salisbury Street from Martin Luther King Jr. Boulevard to Lane Street
Martin Street from West Street to Tarboro Street
Hillsborough Street from Morgan Street to Salisbury Street
E. Cabarrus Street from Wilmington Street to Chavis Way
W. Cabarrus Street from Western Boulevard to Salisbury Street
See the link to the city's website for more information.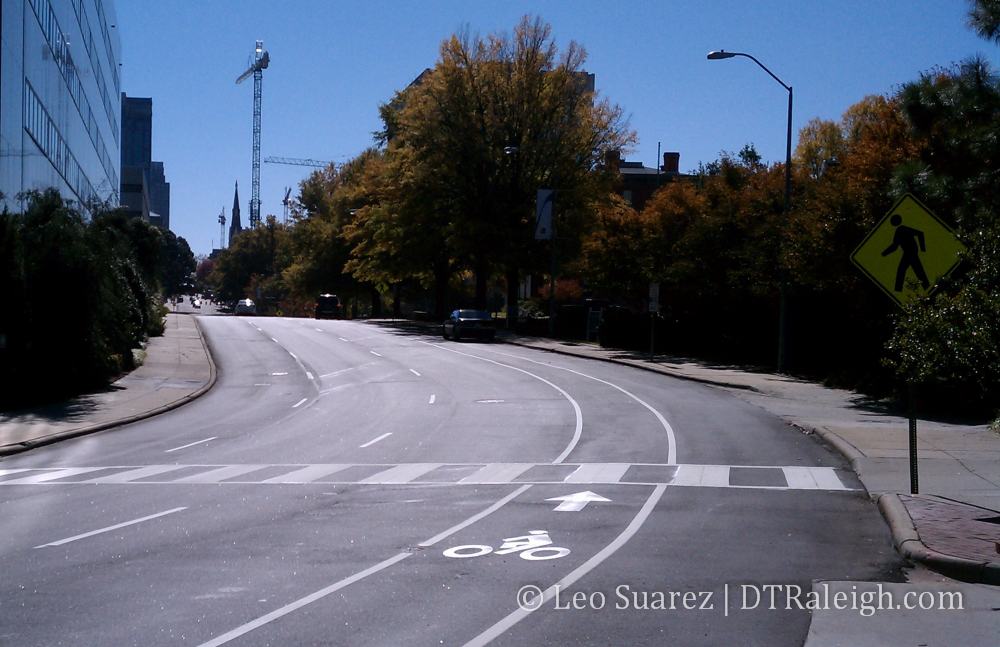 I stumbled upon this new bicycle lane on Salisbury Street yesterday. The lane goes from Peace to Lane Street which, right now, is not much but the Green Square construction kind of gets in the way. In the end, the bicycle lane should continue south down Salisbury and end at Martin Luther King Jr. Blvd.
This is the beginning of some of the priority bicycle lanes that will be installed around Raleigh and you can see the plans at RaleighPedBikeMap.com.