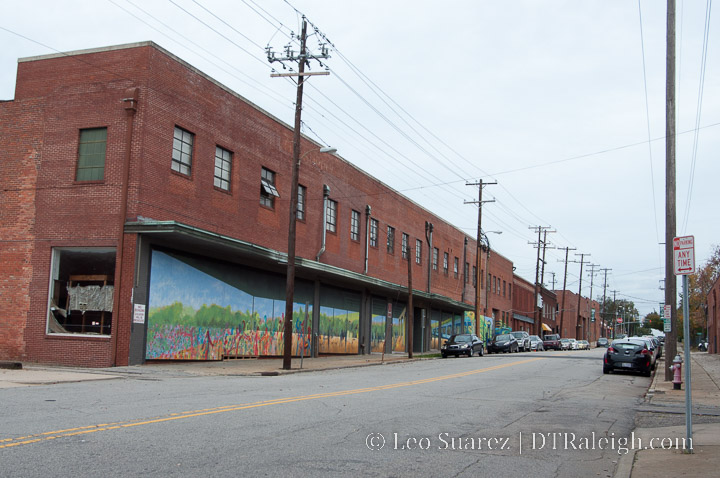 It has now been 16 years since I started the blog and I couldn't be happier with the current state of it. There are still new readers that are discovering it for the first time as well as long time followers who are sticking with me. I appreciate all the kind words everyone has sent in and for any of your contributions including eyes-on reports, photos, and curious thoughts.
This is an excellent time in the post to state that I also appreciate those who have contributed financially to help with the maintenance of this site as well as the chattier, sister site, the DTRaleigh Community. I only ask once a year but if you find value, in any way at all, for the online work that I do about downtown Raleigh, consider a small tip over here through my Paypal. Suggested amount is currently at $16 so get it in now before it's $17 next year.
I can't help but put it out there that I am having a BALL being in and around downtown Raleigh. Things are still kicking and there is no shortage of fun times to be had. Food and drinks are top of mind but I'm including other things like events, museums, music, performances, and the arts. With a little planning, a lot of people can have a great day or night out in downtown.
However, being a local, and running a blog for over 16 years, means you start to notice some things, some trends.
If you are a local news junkie like me, the headlines aren't helping downtown Raleigh. This is a hard perspective to see, as a local, but I feel that if you have never been to downtown, or the city in general, judging us by the news and online chatter will tell you a few things. The main one I wanted to call out today is a perception that we're demolishing all our historic buildings and replacing them with soulless glass towers.
Defining historic is tough and very subjective. What is a historic building anyway?
The underlying frustration from locals is probably seeing parking lots, some of them not even paved but made of gravel, remain in downtown while century-old buildings, perfect for renovation, are instead torn down. The opinion spectrum is wide on this topic but I have a working theory that the loss of the business inside an older building is more valuable than the building itself.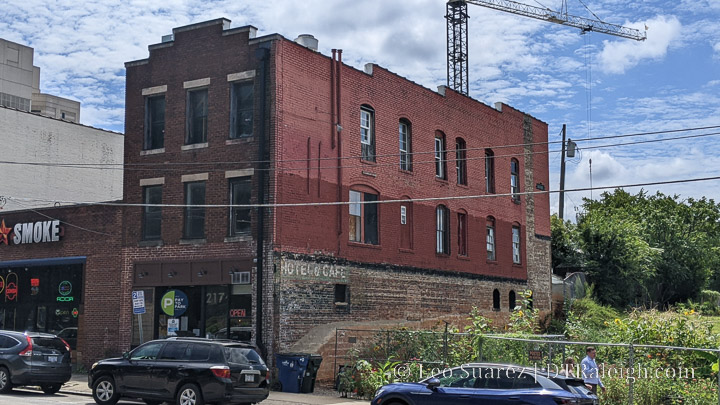 Take for example The Berkeley Café at 217 West Martin. If the building was empty, would the rezoning case that threatens demolition have been amended later to exclude the building? I don't think it would have been. It helped that The Berkeley was there and the owners removed the rezoning of 217 West Martin and even extended the lease for The Berkeley.
Another example is Goodnight's, the comedy club formerly at 865 West Morgan Street. Would the demolition of their location have been so news-worthy if locals thought Goodnight's was closing for good? I'm not so sure it would have been.
Today, Goodnight's moved over to nearby Village District but the building at 865 West Morgan is now gone. The Berkeley Café is still open in the same location but the future of the business, and the building, is still undetermined.
So which story are you reading? The possibility of Goodnight's or The Berkeley Café closing or the demolition of the buildings they occupy?
I think the point I'm trying to make is that it's so important to support the people, typically that's also their local business, that is affected by the changes going on in downtown Raleigh. We have national attention on us now and while some big-time projects are good for the health of the city, it can't come at the expense of the people who are making downtown local.
I feel this is ultimately what people want, more so than to save a building. We want local tastes to thrive and the growth threatens that, more so than just tearing down buildings from past centuries. At least that's the theory I'm working on.
This brings me to my header image at the top. Here is West Street in October 2012. This is before The Dillon, Raleigh Union Station, Citrix, and Morgan Street Food Hall. At the time, I would have called this a pretty dead street. Other than Five Star, this area didn't have much going on as a majority of that warehouse space was empty.
Today, the street is obviously very different and tends to be vibrant throughout the day. Even more is coming to the area and while some hate to see the demolition of the warehouses, I just can't get behind it when you think about what is was like and what it is now. Even more so with the fact that the buildings were empty. Five Star did relocate further down West Street by the way.
Now it may be a huge hassle for a business to move like Goodnight's or Five Star did. I don't know, I'm not a business owner, but it can be done and I imagine it's easier when locals like us support them through it. That's what's really important and what drives downtown vibrancy from my perspective.
I'll leave it at that for today but next time, as I'm sure it'll happen again, when an older building facing re-development hits the news, think about the local businesses that are affected and your feelings towards the building itself. As always, make sure you are spending your dollars at these places cause that is the best way to help them out and keeping downtown local as much as freakin' possible.