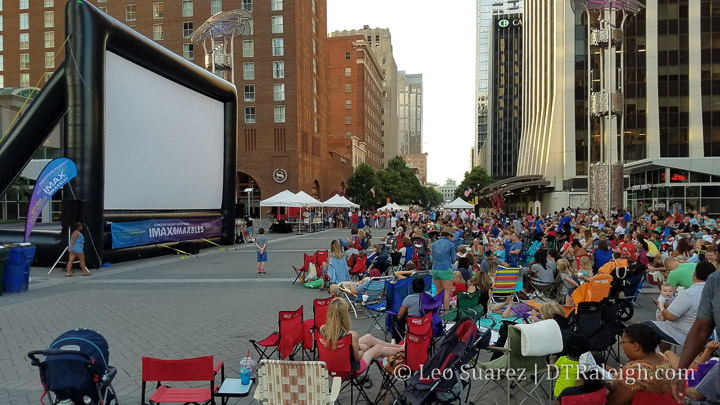 What is there to say about year 14? It was mainly during 2020 so there's that. The grim year of the pandemic.
When I reread my 13th birthday post, I said the following:
In the last few years, I've been trying to get in touch with more people, more readers, and bring the conversation about downtown Raleigh into the real world.
Year 14 absolutely did NOT happen in the real world and what I learned most is that my interest and my social life depends on the face-to-face and group meetings I have, planned and unplanned, throughout downtown Raleigh. If you are reading this and I've met you at least once in real life, I thank you and want to meet you again after the 2020 pandemic is over.
I enjoy the chatter and banter on the DTRaleigh Community but it just doesn't quite hit it compared to the in-person meetings at the bar. Discussions over public projects at community meetups aren't the same online. And Zoom? It's ok, I guess.
Maybe the kids are rolling their eyes at me but count me still 100% IN for downtown Raleigh and face-to-faces in the future. In fact, I can't wait to start planning meetups and getting people together again. Maybe even more frequently than before.
My extreme binging of pop culture in 2020 was certainly fun while being indoors most of the time but I'm getting over it. The blog has certainly slowed down as a result of the lack of in-person meetings and inspiration from life chats with people.
This site is only the surface of what's really going on out there. And I just cover development and some city meetings. There's a lot going on out there and lots of people to meet.
The 100+ movies I watched and 100 hours of video games may have been a factor as well last year. Had to stay safe, am I right? Remember when we watched movies in City Plaza? (photo above) Nostalgia is so good sometimes.
It was a down year for the blog as content was less frequent on my part. I hope to remedy that with a positive outlook on 2021.
If you share my optimism then I hope you can consider donating to my work. I ask once a year, today only, and anything you can contribute helps.
See you in-person soon.
Similar Posts:
Comments
Comments are disabled here. That's because we're all hanging out on the DTRaleigh Community, an online forum for passionate fans of the Oak City.