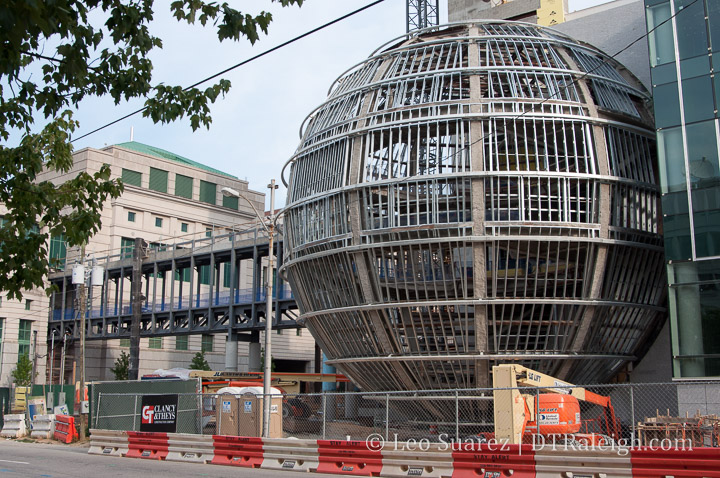 Today marks 13 years of doing this blogging thing. I like to call the art of being a Raleigh Connoisseur , RalConography. That works, right?
In the last few years, I've been trying to get in touch with more people, more readers, and bring the conversation about downtown Raleigh into the real world. The audience, you all, have been incredible.
There are still some people that keep in touch, online and offline, that have been around since the beginning, 2007. That slow growth over a long time has led to a strong foundation of community. A huge thanks to those of you out there. I appreciate you sticking with me.
At the same time, it's just this week that I met new followers. They have either just heard of this blog because they moved to the area or they want to get more engaged. Hat tip to the new folks as well.
I'll continue to keep the blog rolling with quick hits and photos of what's going on in downtown Raleigh. The Community has really turned into a deeper dive into Raleigh politics, development, transit, and other cultural topics. The discussion is in-depth and there are some folks that are really making thoughtful and insightful contributions. If you want to go deeper down the DTR rabbit hole, join us.
I try to only ask once a year but I do take donations for my work on the front here as well as the back end to keep these websites rolling. Any contribution would be appreciated. It also goes a long way as a few dollars could support a whole month's worth of hosting.
This year's goal is to get at least 13 donations of $13.
Here's how you can contribute:
Last, each year I dive into the photo vault and post an older photo. Above is the steel shell that makes the Nature Research Center's SECU Daily Planet theater. I remember during its construction that some national blogs joked that Raleigh was building its own Death Star.
It's Friday so a beer is on order at the end of this day. Cheers!
Similar Posts:
Comments
Comments are disabled here. That's because we're all hanging out on the DTRaleigh Community, an online forum for passionate fans of the Oak City.