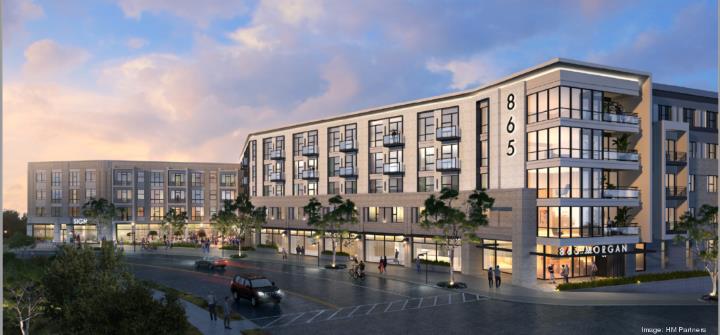 Plans for more apartments popped up on the city's website, this time on the 800 block of West Morgan Street. The sites are mostly empty now, parking lots really, except for the building that the Goodnights Comedy Club currently occupies. The plans would lead to the demolition of that existing building.
In the future, around 400 apartments and ground-floor retail would be built. You can see an artist's rendering of the project above. The site is a little more interesting with it being along that "curve" where Morgan shortly travels North/South and then changes to East/West.
Articles are stating that Goodnights is looking for a new home which is good to hear. Let's hope they stick to downtown Raleigh.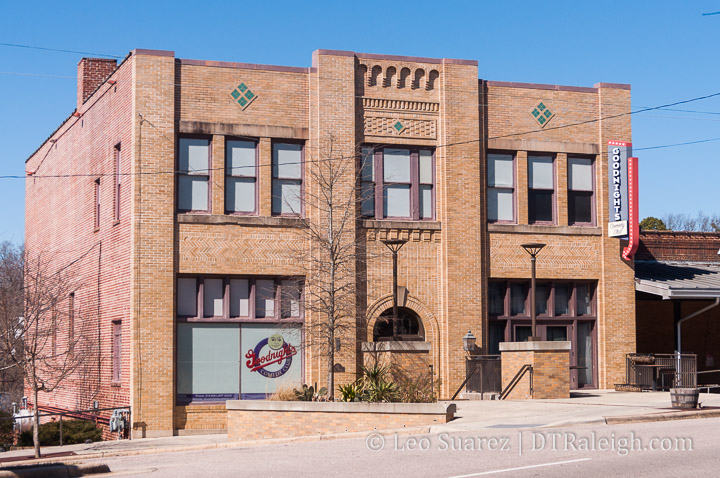 It's unfortunate that a building in downtown with a more interesting facade couldn't be saved or incorporated into the new development. Even just saving the front doesn't seem to be in the plans but we'll have to wait and see. Raleigh doesn't seem to have a track record of doing that kind of thing too much, although there are some examples. See the Lumsden Bros. Building as well as the nearby Raleigh Industrial Bank Renovation.
I still see a lot of positives here with a future with 400 apartments and more retail spaces along a walkable, urban street. The development is still in the early phases at this time and I'm not aware of a zoning request either. The Goodnight's property is zoned for seven stories max while the adjacent lot along the Morgan Street "curve" is capped at four.