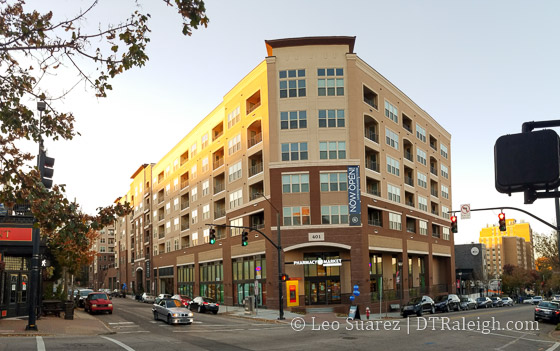 Completed over the summer, The Gramercy Apartments is now open.
The Glenwood South apartment building also has one retailer in it's space at the corner of North Street and Glenwood Avenue. Glenwood South Pharmacy and Market is a full-service pharmacy and small grocery store. Below are some photos showing a wide selection of eats and drinks.
Home cooks may not find everything they need but with hours of 7am to midnight every day, the service is really convenient for grabbing essentials.