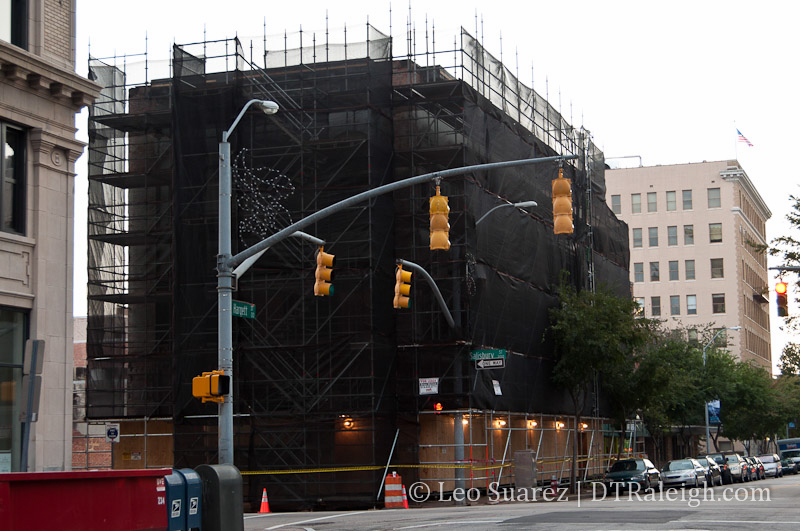 I wanted to highlight this article about the renovation work going on at 200 South Salisbury Street. The News & Observer writes about some great work going on at the corner of Salisbury and Hargett:
Now, workers are pulling down that skin, revealing what developer James A. Goodnight hopes will become a striking historic piece of Raleigh's revitalizing downtown.

"I don't know why they did this to this building," says project coordinator Chris Surrett, as workers cut pieces of the steel frame that was bolted to the building to hold up the stucco. "We're going to take it back to where it's pretty again."

…….

He bought the two adjoining buildings through Paper Clip Properties LLC in July for $700,000 and hopes to turn the ground floor into a restaurant and lease the upper floors for offices.
*Classic downtown Raleigh building emerging from behind modern, stucco shell
Here's an older photo of the building and while Goodnight's work won't bring it back exactly the same, it gives us an idea of what the team there is uncovering.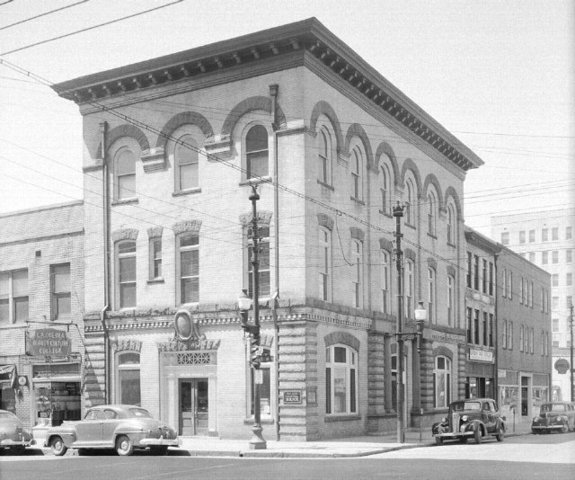 From the State Archives of North Carolina