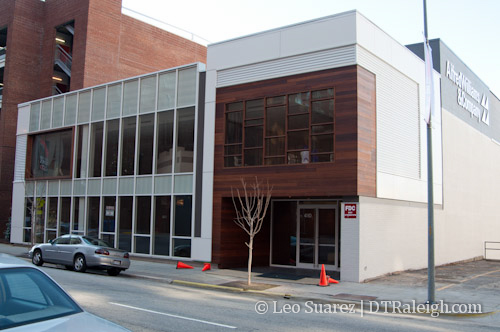 One of the things that get me excited just as much as new shiny towers is when downtown spaces are reused in a creative way, especially the smaller buildings. Reusing a building before demolishing and building new, especially with so many lots available, will not grow our downtown at all.
The Alfred Williams Company gets a big Cheers! for its work on their building at 410 South Salisbury Street. The completed project is shown above with the previous building state shown below. (picture taken in January 2011)
The 143-year old company started in downtown Raleigh and is now back in town with it's 50 strong workforce. The company works on the second floor of the building with hopes to lease out the ground floor.