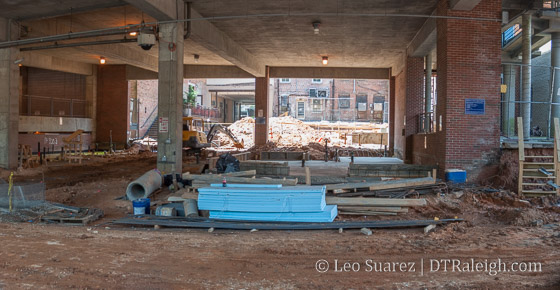 Here's a photo (click for larger) through the construction fencing at the GoRaleigh Transit Station. You can see the foundation (if that's the correct term) for the bathrooms on the left and the start of the crew kiosk in the center. The kiosk will have the ticketing/information window, the office for the crew and security.
You can see more details on the city's project page. They have a link to a webcam that's set up across Hargett Street also.
If you were a fan of the large brick "facade" on Hargett, it was recently removed and really opens up the space in a big way now.