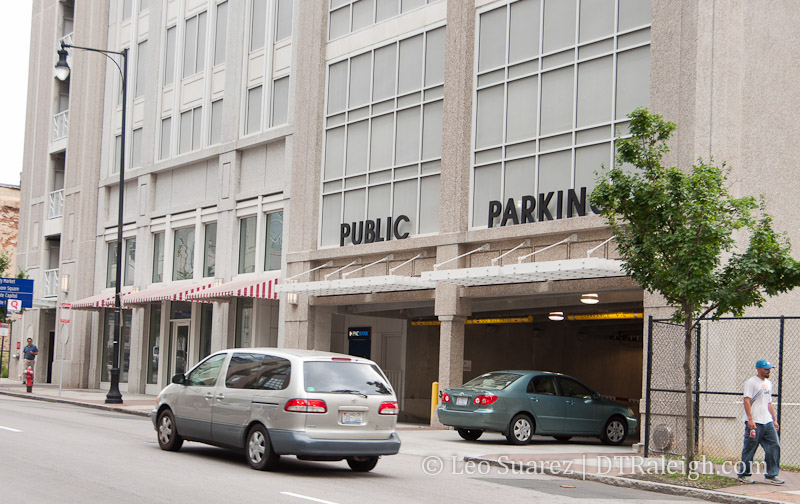 Throughout the summer of this year, I've been part of a competition that started in April and ended yesterday with my team claiming victory. The North Carolina DataPalooza is an open-data competition where developers and entrepreneurs use open data to solve some of society's problems. Hosted by the entrepreneurial co-working space HQ Raleigh and Forward Impact, NC DataPalooza was unique in that it was the first ever region-wide event of this type in the country.
My team's idea? To help people navigate urban areas, showing them the best possible parking locations and offering wayfinding to their end destination. Our smartphone application, still in the prototype phase, is the first step in implementing this process. We also have a nice list of features that will make the application very helpful.
If you don't already know, parking is somewhat of a fascination with me.
Earlier this year, stories like these arose in conversation with other downtowners. Parking in downtown Raleigh turned out to be a real annoyance to a lot of people. The ones that didn't have a problem with parking sounded like mathematical magicians.
Parking is easy! City decks are free for the first 15 minutes then $1 per 30 minutes after that. They cap you at $12 but it's cheaper to park on the street for 25 cents per 15 minutes. But don't go over the limit which varies between 15 minutes and 2 hours. SO. EASY!
Whether you get it or not, the urban parking experience, when compared to the suburban experience, will always be more difficult. Hearing complaint after complaint, I found myself discussing this more with a group of Downtown Living Advocate (DLA) members. We formed a team and started looking into it.
We were motivated by finding a solution towards lowering the bar and making parking easier for casual visitors. Hopefully, this would result in citizens being more confident in navigating downtown Raleigh and possibly increasing commerce.
It turns out this issue is not unique to us.
Throughout the summer, working on this Parking Initiative we found that other areas have the same parking complaints and issues as downtown Raleigh. There are areas around the triangle and cities around the southeast that echoed Raleigh in a very similar way.
All of this research has been an integral part of our winning the NC DataPalooza. We have a busy few months ahead of us as we build up the prototype application, formalize our new company, and move towards launch. I think I speak for the team when I say "Thank You!" to everyone behind the NC DataPalooza, our advisors, and the people behind the City of Raleigh who we've worked with.
We feel our approach is truly unique compared to any solution out there so stay tuned, Raleigh.
Similar Posts:
Comments
Comments are disabled here. That's because we're all hanging out on the DTRaleigh Community, an online forum for passionate fans of the Oak City.