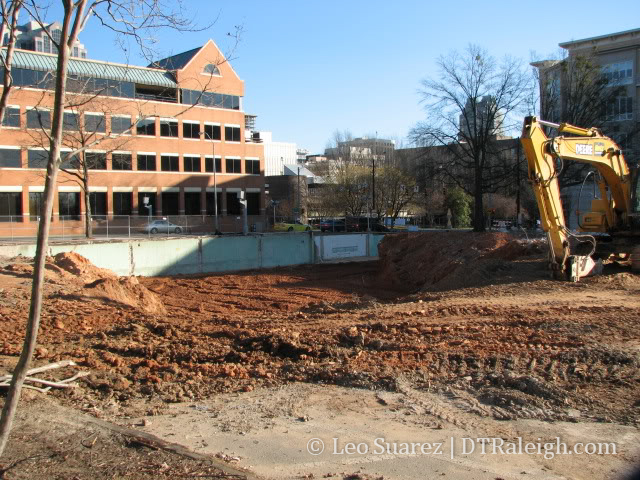 The Hillsborough site remains the same since January
I wanted to highlight this interesting article in the Triangle Business Journal that gives you an idea of the problems that the lagging developments in Raleigh are facing. Some are related to downtown.
"It's just a lousy environment," says Reynolds, who along with his father, Ted, is trying to finalize an agreement to buy the rest of the city-owned property on which The Hillsborough tower would rise at the corner of Hillsborough and Dawson streets.
Not all new developments are affected however.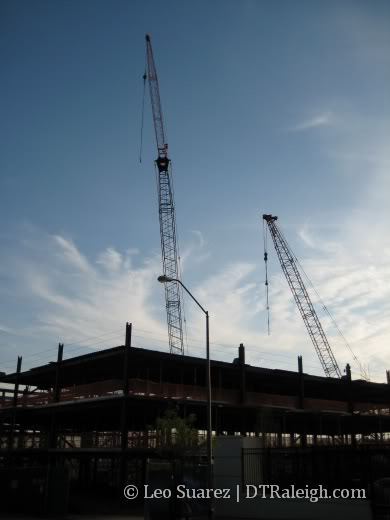 Full speed ahead; double cranin-it at The Hue
Similar Posts: