The Atrium is still not complete. It is actually in standby mode and there has not been work here in months. I do not know of what will eventually happen here but it is not looking good so far. Could this be another dead project?
Anyway, I wanted to highlight the facade change. Here are two pictures; a before and after sort of speak. I think they went from plain/boring to dull/"red brick again?" I'm sure they were just trying to match the 112 property next door but instead failed miserably to create anything exciting.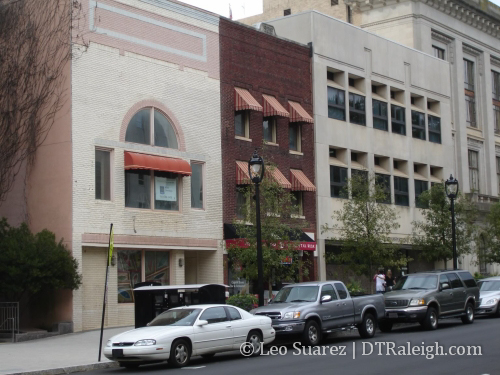 Oct. 2006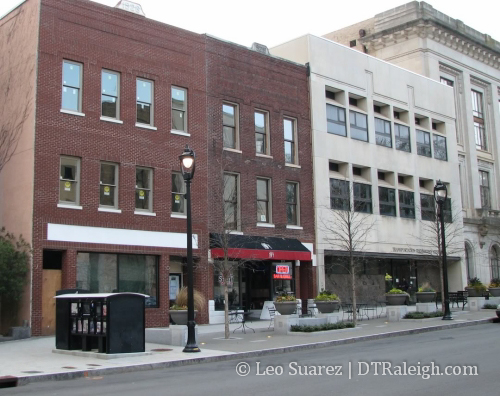 Mar. 2008
How would you feel if 112/114 Fayetteville St. were torn down for something taller?
Similar Posts: