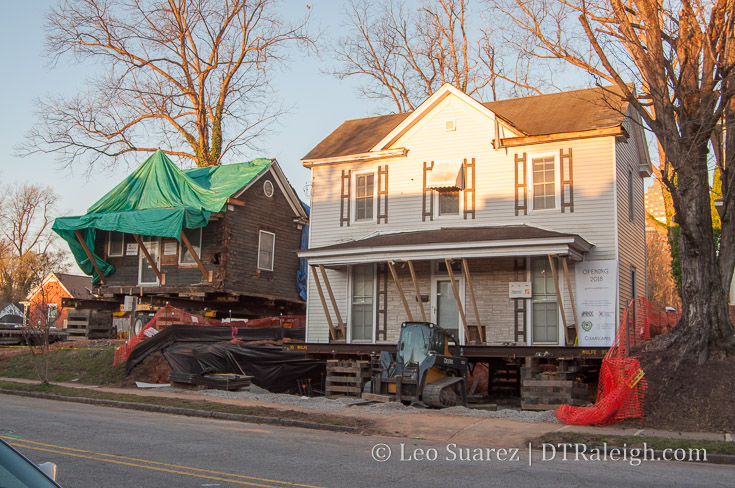 This past weekend, two historic homes rolled through downtown Raleigh from previous sites to new ones. The two houses along the 100 block of East Lenoir Street were moved to the 400 block of South Bloodworth Street to make way for a new 12-story, Element-branded hotel. Demolition of the Baptist Convention Headquarters building should follow soon.
Catch up on that project here.
As the new hotel is being worked on, one of the two historic houses will also be used for some downtown hospitality. The Gorham House will be renovated this year and there are plans for it to house an 8-room boutique hotel called Guest House Raleigh. You can follow the progress of the project on their Instagram account.
For a boutique hotel, this area of downtown is actually a great location being only two blocks from City Market and four from Fayetteville Street. It also won't feel like the edge of town as progress on Stone's Warehouse, to the east of Guest House, should start up as the developers finally closed on the site.
A huge congratulations to those behind Guest House Raleigh. I'm hoping big success there so others might take a stab at going the boutique route rather than the safer, more sterile hotel route.