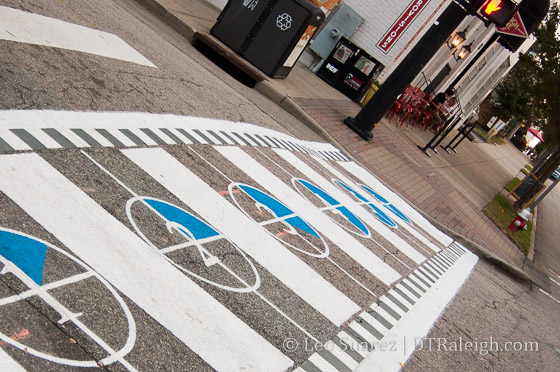 A volunteer group of good folks in Glenwood South came together and put art on the streets. Three designs from local artists have been applied to three crosswalks on Glenwood at Jones, North, and Tucker Street.
These citizen-led projects are always high-quality. The bottom-up approach is fueled by passion and if you haven't participated in one, it can be a grueling test of patience. Doing creative things within the public realm is quite a challenge and I applaud anyone who takes a stab at it.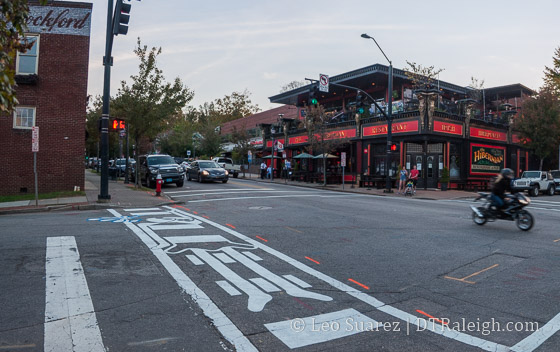 The city's top-down culture directly clashes with people's big ideas for their neighborhood or city in general. You can make a lot of people nervous by proposing outside-the-box ideas. This is why you sometimes see guerilla urbanism take place in some cases, where asking for forgiveness is easier than permission.
Thank you to Donna Belt and the entire team behind this. I think this is simply fantastic!