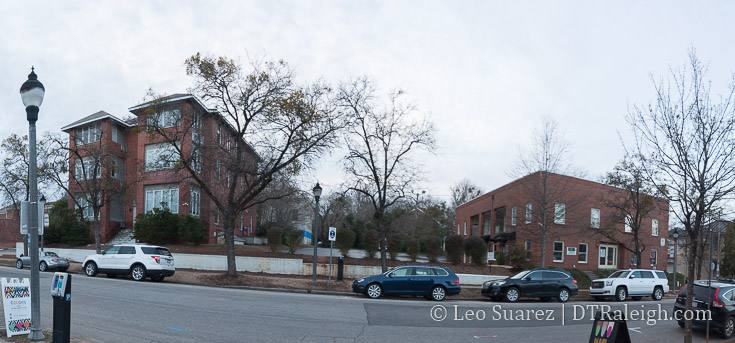 On the city's website, a submitted Administrative Alternate for Design (AAD-1-18) shows renderings of The Willard, a planned hotel and condo building for Glenwood South. Taking a peak, I wanted to share those renderings here on the blog.
As a refresher, The Willard will be an AC hotel by Marriott brand hotel on the southwest corner of Willard Place and Glenwood Avenue. The building will have hotel rooms and some residential units. Shown in the photo above is the site of the project which will see the demolition of two brick office buildings and the surface parking lot in between.
This particular AAD case seems to deal with the placement of the building and how far set back it is. I see a proposal for an outdoor amenity area which sits a little farther back than is required. Seems like a minor issue.
Either way, here are the renderings.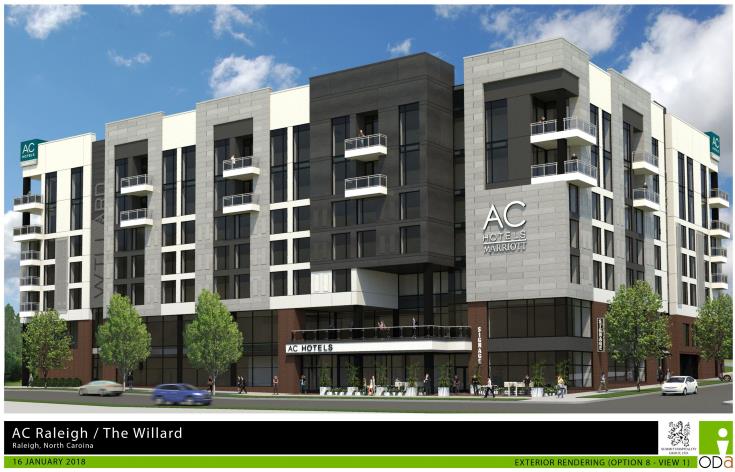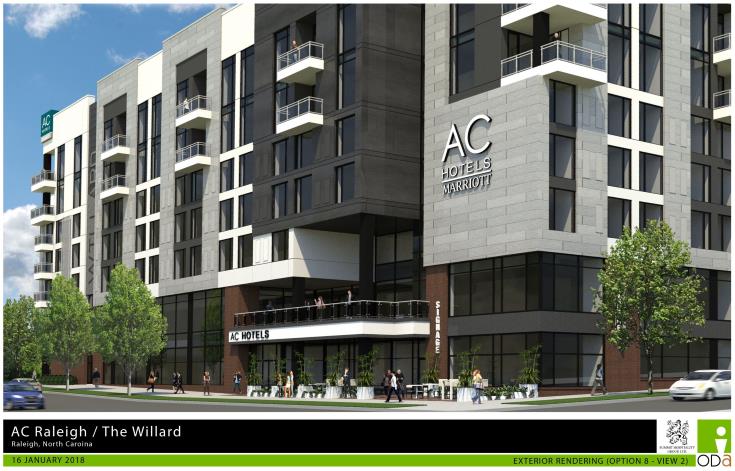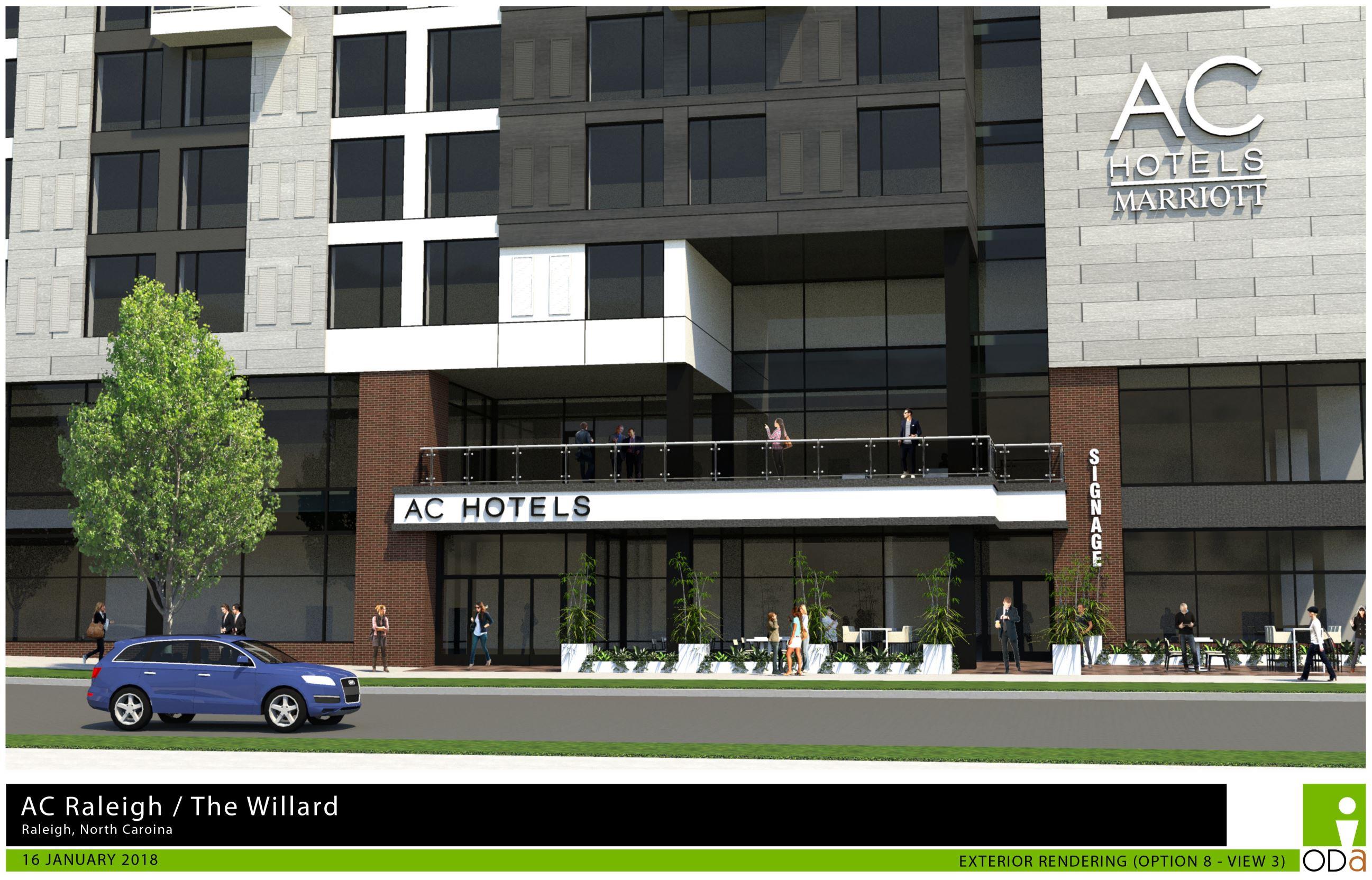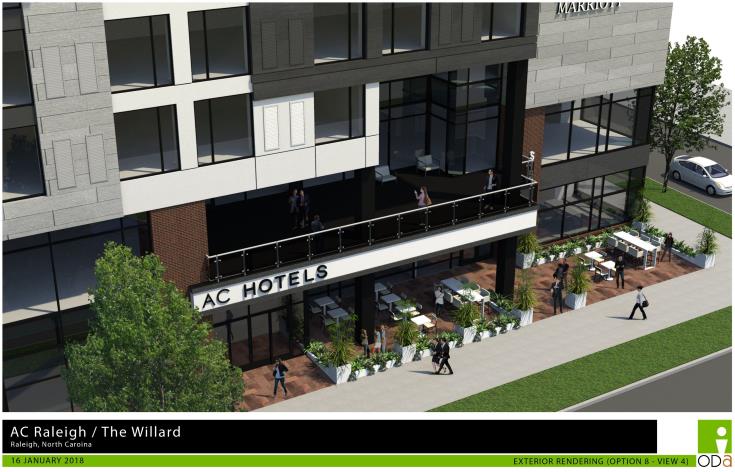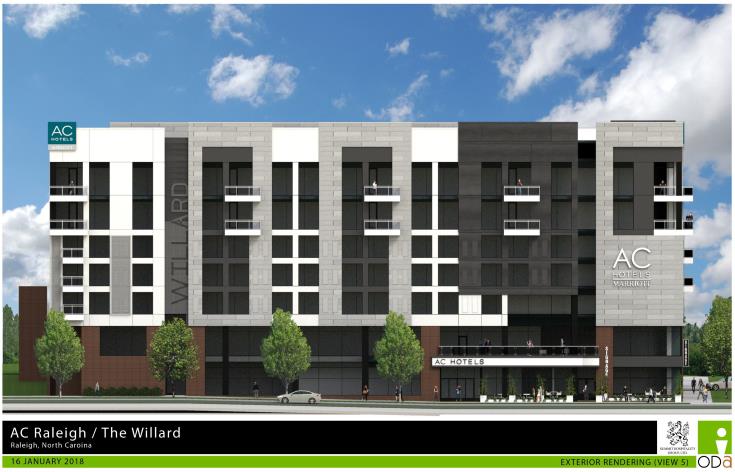 Similar Posts: