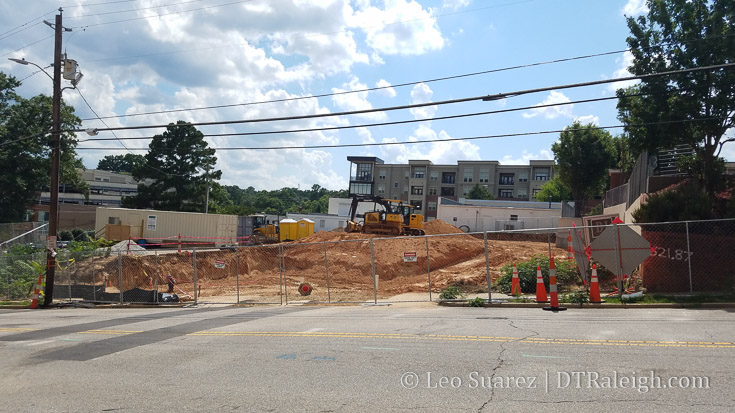 Dirt is moving at the site of Boylan Flats, the five-story, 48-unit residential building along Boylan Avenue. (615 N Boylan) From what I've seen out there, this development is quieter than most with no released real estate info at this point in time. (and no approval drama either)
It'll be interesting to see the layout of the building as this five-story building sits on a 0.23 acre site. Nearby, a developer wants to put a five-story boutique hotel on a 0.36 acre site which could fit nicely given that hotels have a two-to-one hotel room to parking ratio requirement.
Five stories may not sound so bad in this area of town.
Similar Posts: