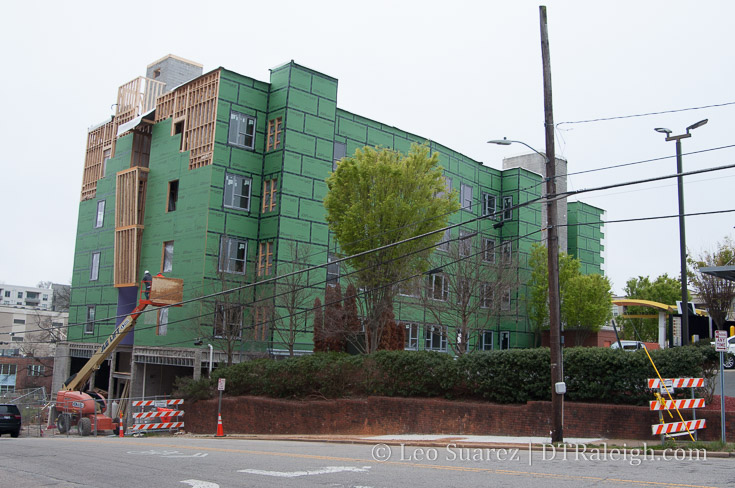 Here's the latest update on Boylan Flats. The project is still kind of a mystery with no confirmed report of what this 48-unit building will be. The strongest rumor is it is an extended-stay hotel.
That could be the case as there will only be 37 parking spaces, according to the site plan, which is below the residential requirement but above the hotel requirement.
I also think those northern units with the "out-the-window ordering" feature integrated with the McDonald's drive-thru would not appeal to future condo owners.
We'll wait and see.
[UPDATE: Mystery solved.]
Similar Posts: