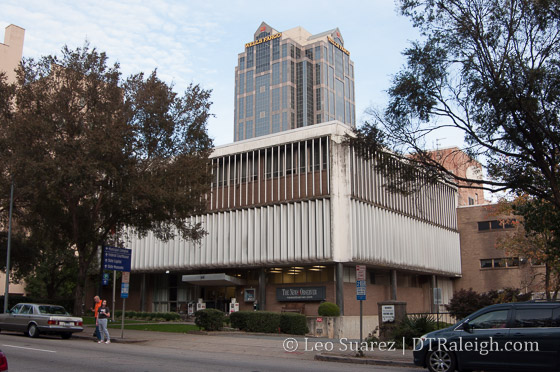 It's great to introduce a new project to follow here on the blog. Just this week, it was announced that the News & Observer has reached a deal to sell their headquarters site in downtown Raleigh to local developers. The deal is one of the biggest, coming in at $20.2 million for the 3-acre site. Having walked by there hundreds of times, I had to do it again but this time with this deal in mind.
The News & Observer owns a majority of the land on their block but not all of it. Here's a quick map of the block and the properties involved.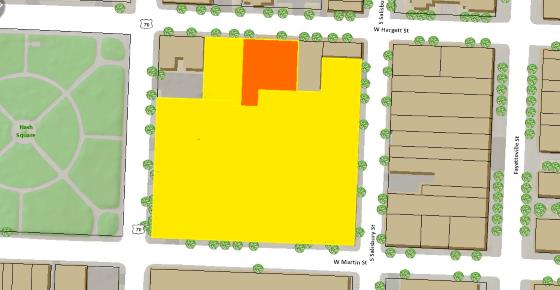 Between Martin/Hargett and McDowell/Salisbury Streets, the yellow and orange areas shown in the map are properties that were owned by the News & Observer. The yellow area is open for development. The orange indicates where McClatchy Interactive currently has a lease and this area is not part of the development deal.
According to the N&O, things will start taking shape on the southeast corner of the block.
The first phase will involve renovating the building at the corner of Martin and Salisbury streets that now houses The N&O's printing presses. The N&O has signed a long-term lease to occupy about 50,000 square feet in the renovated building, which will also include street-level retail.
*N&O reaches deal to sell downtown Raleigh headquarters
That makes sense as the employees need space to work before demolishing the current site. It's great to see the N&O employees staying in downtown Raleigh.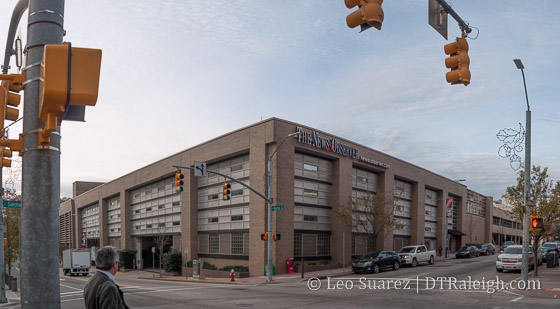 After that, there will be plenty of room for new construction and the development group will most likely work on the plans throughout next year. The article mentions a hotel and apartments.
There really are a lot of positives to this downtown site from what I see. The location puts you a few blocks from Fayetteville Street and Moore Square as well as the Warehouse District. There is easy in and out access using McDowell and nearby Dawson Streets when driving. Raleigh Union Station will be three blocks away and downtown's main bus station is two blocks away.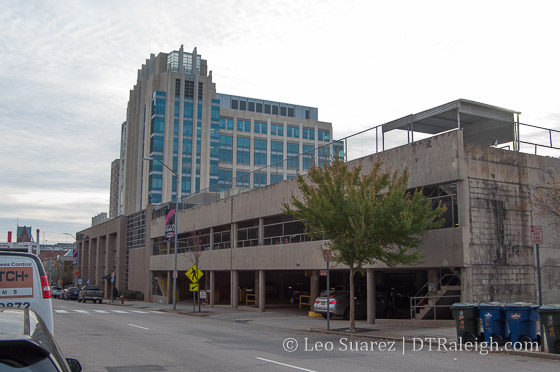 For a hotel, the convention center is within walking distance as well as all the dining and amenities on Fayetteville Street. Government and private sector workers should easily consider a hotel stay here because of its close proximity to so many companies and government buildings.
While Fayetteville Street dominates the pedestrian population counts these days, the Martin and Hargett pair are becoming key east/west walking corridors. Being right in between these two streets, the new development could really add more retail space to Martin Street, keeping that "block after block" of active space theme that's needed to create some real shopping activity.
It's yet another fun-to-watch development in the pipeline for us.

Similar Posts: