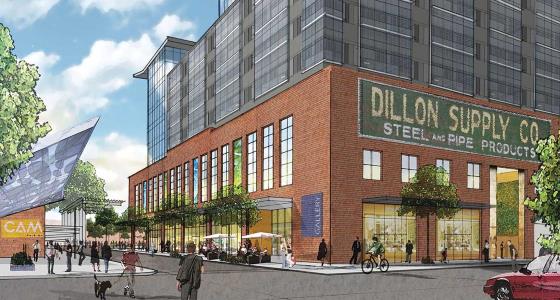 A quick one today just to tie up loose ends. At this week's city council meeting, the rezoning needed for The Dillon project to move forward was approved. It's expected that the development will include a mix of office and residential on top of ground floor retail.
It also wasn't very hard to predict that the city would look to this Kane Realty project as a way to infuse more parking into the area. It was a major gap seen for the nearby Union Station. Public comments about this parking project will take place in October.
This wraps up all four major rezoning requests for the year, something I highlighted back in January. 2016 could see multiple cranes in the sky at once.
Similar Posts: