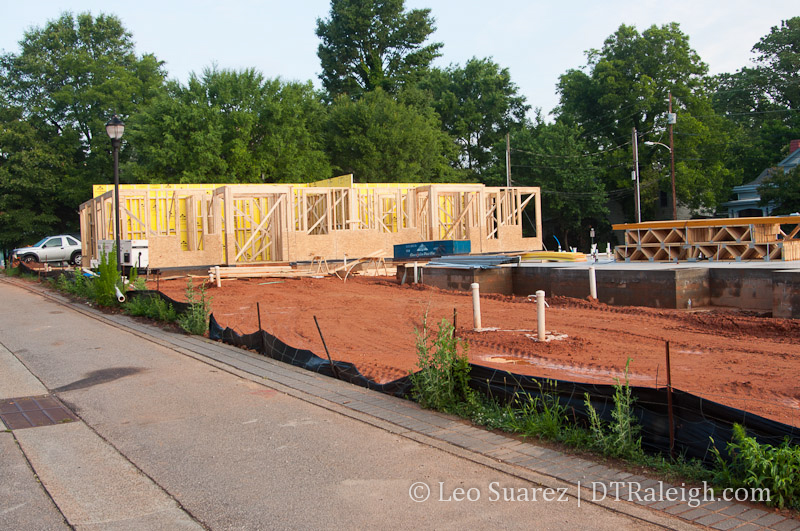 This is part 8 of a 10 post series, rolled out all week, on residential projects in downtown Raleigh. Go here to see all the posts so far.
While the groundbreaking of these 18 townhomes was back in November of 2013, the project needed a little sun to grow out of the ground. A lot of foundation work took place at Peace Street Townes over the last few months and it looks like now the homes are being put together.
The Blount Street Commons vision is slowly coming together and the vast open areas to the east of the government complex are slowly filling in. It's nice to see some homes for sale in the area as the rental market is so dominant right now.

Similar Posts: