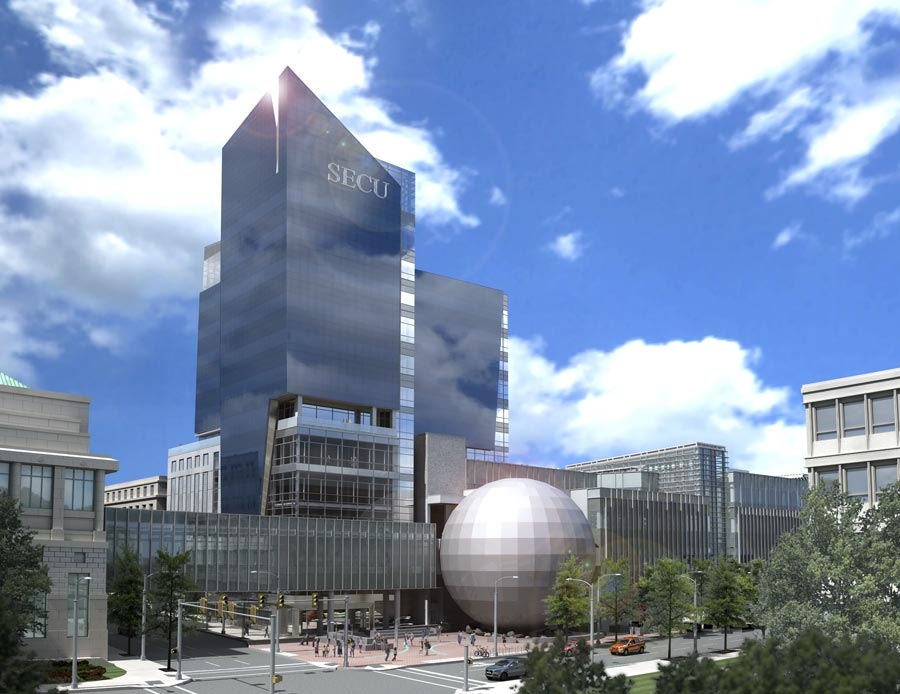 click for a larger gallery of renderings.
Sure Green Square is nothing new and we've been watching construction on this baby for over two years now. But the overlooked SECU tower, a separate project from Green Square is starting to rise out of the ground so renderings help give us a nice look at the future.
Enjoy some of these renderings of the SECU tower, now under construction, as well as some more of Green Square that you may not have seen already. Click on the image above for a gallery.
Thanks to Tom at preVision and O'Brien/Atkins Associates, PA for the wonderful renderings.
(reading RalCon in an e-mail? See the gallery on the site, go here)
Similar Posts: