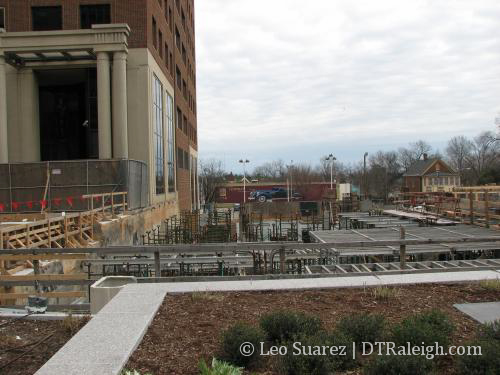 On Fayetteville St., two cranes loom out of a giant hole in the ground. Construction on the underground deck continues and is beginning to rise up to the street. Concrete has now met up with Wilmington and Fayetteville Streets, which are actually at different elevations on this block. Fayetteville St. is higher then Wilmington. See the side view picture below to get a better idea of it. The south parking deck does not have as much progress as the north so we'll have to wait and see if Charter Square or more parking deck comes next.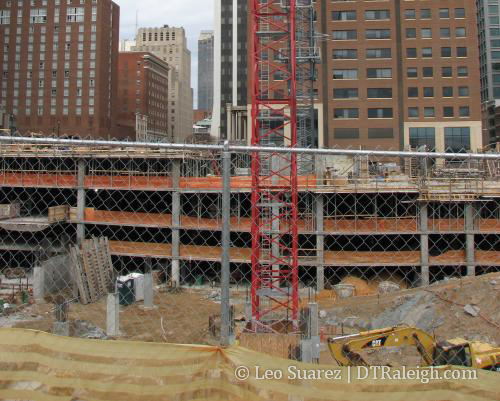 Looking north from Lenoir St.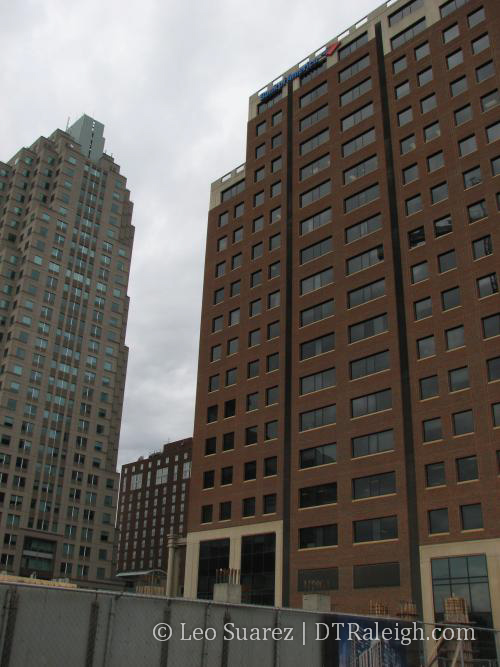 Heads up Bank of America, that sign will be blocked soon.
Similar Posts: