Go to the Raleigh [ ] Space Kickstarter page
The folks behind the Raleigh [ ] Space project, which plan to bring a parklet to Salisbury Street, are trying to raise awareness for their Kickstarter campaign. I want to pass along the message that an anonymous donor has emerged with plans to match the funds but only through Friday July 4.
If you've seen it before and are holding off on contributing, please consider it this week for this very reason.
The Salisbury Street parklet would be the first in downtown Raleigh. The funds would be used for materials, permits, and the cost of the parking fees as two spaces will be displaced for this community space.
For more info, jump over to RaleighSpace.org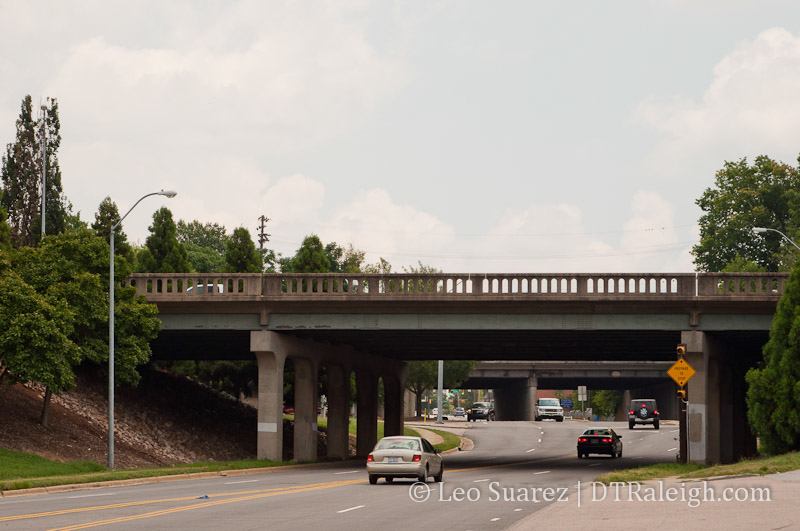 Just a quick one today. At yesterday's Raleigh City Council meeting, approval was given for the NCDOT recommended P5 alternative, also known as "the square loop." We've gone over this plan for that area before so I'll recommend you jump to a November 2013 post.
I feel the P5 alternative slows traffic down and starts to transition the area towards one with better urban form. I'm a huge fan of a grid-like street network and this alternative creates that in the new connection at Johnson Street and the Harrington Street extension. If we can add in on-street parking along these areas, interest in new development could increase. It can't get any lower as the area only consists of sprawl-like, one-story buildings with surface parking.
*New Capital Boulevard Designs Out, Status Quo versus New Connections
Up next is the environmental study which is planned to be complete by this Fall. Construction is planned to start in the Summer of 2015.
You can dive into the official project page at the NCDOT: Peace St./Wade Ave. Bridge Replacements on Capital Blvd. page.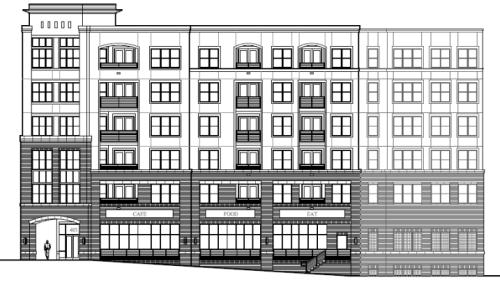 This is part 10 of a 10 post series, rolled out all week, on residential projects in downtown Raleigh. Go here to see all the posts so far.
This week, we've covered a lot of residential projects. Looking across the week's content, I estimate that a total of 1400 units are now under construction and there's still more to come.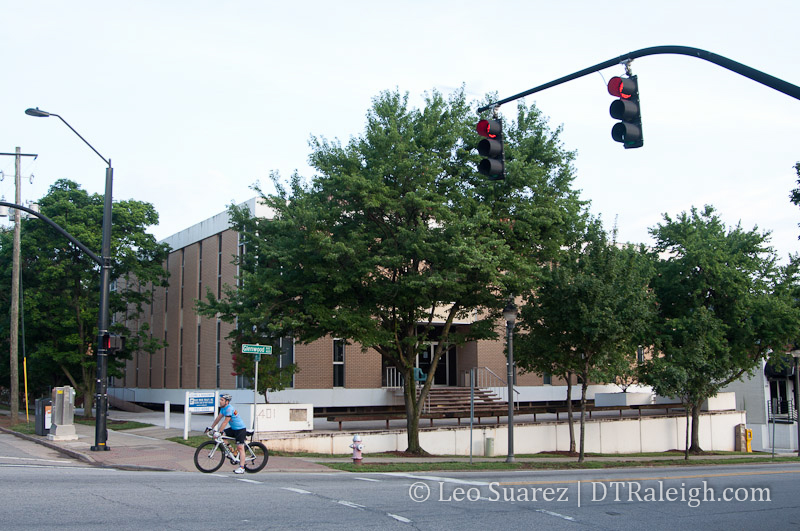 The Gramercy is another Glenwood South apartment building planned for the northern side of North Street between Glenwood Avenue and Boylan Avenue. From a December 2011 post:
The building will add retail spaces which only helps fill in the gaps within Glenwood South. There is currently nothing there now that contributes to the pedestrian experience starting at the corner of Glenwood and North, past the always changing two-floor, club building and up to Cafe Helios. Plus, retail spaces along North Street will add more shop and restaurant density to Glenwood South giving it potential to lengthen its entertainment resumé.
*The Gramercy Apartments Eyes Glenwood South, We Dive Into The Plans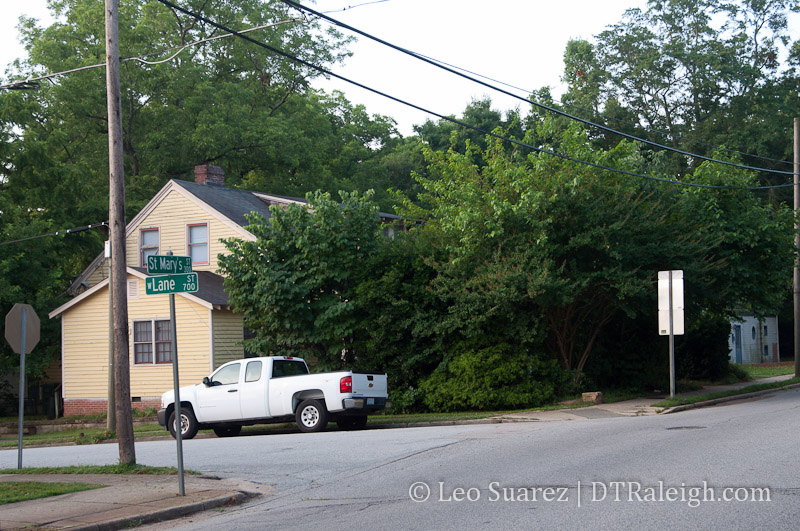 The 49-unit project called 220 The Saint will nestle apartments and townhomes along St. Mary's Street in, where else, Glenwood South. Starting at the corner of Lane and St. Mary's Street, the new homes will go into the block, replacing single-family homes with multi-unit dwellings.
Read more about it in this October 2013 post: Plans For 220 The Saint Bring Condos and Townhouses To Glenwood South.
And finally, highlighted very recently, 10 units, called The Ten at Person, are planned to start in the next few months at the corner of Person and Lenoir Streets. Modern in style, these townhomes will be built on an empty lot east of downtown Raleigh. They are currently taking reservations, for sale not rental, with plans to close before the Fall.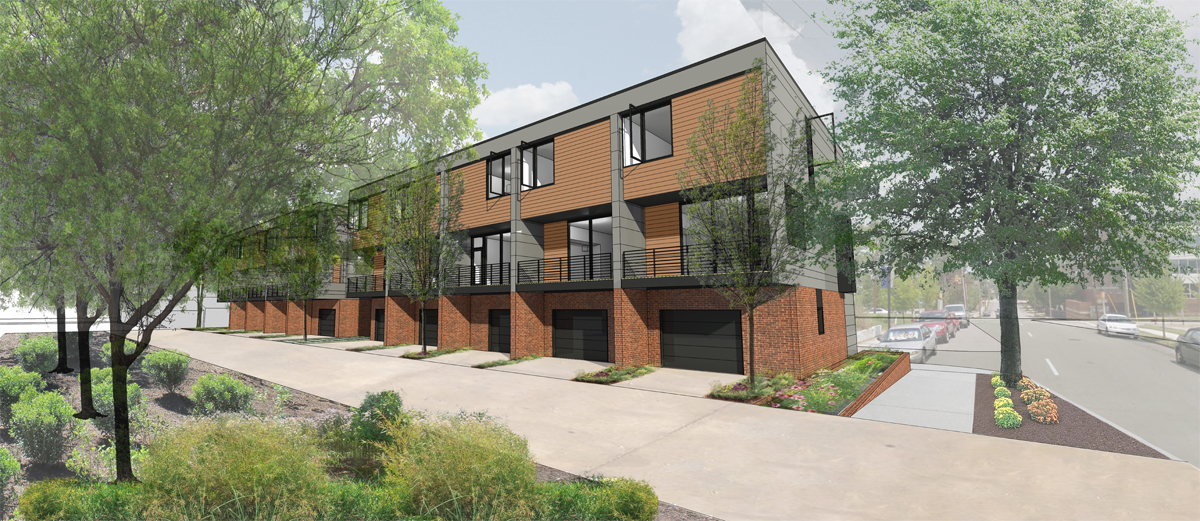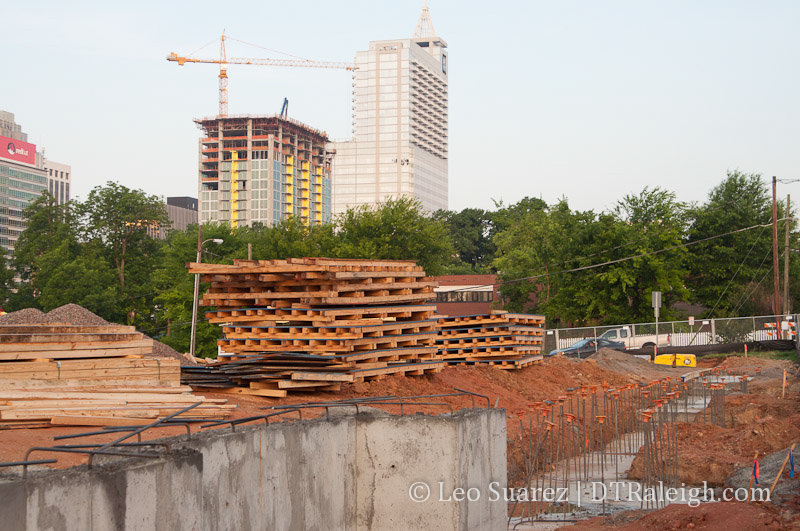 This is part 9 of a 10 post series, rolled out all week, on residential projects in downtown Raleigh. Go here to see all the posts so far.
Its ground breaking was pretty recent so you may have already heard of the 224-unit apartment building to the east of Moore Square. The Lincoln has really been moving and footings are already being put in.
According to news sources, the project should be done by Summer 2015.


This is part 8 of a 10 post series, rolled out all week, on residential projects in downtown Raleigh. Go here to see all the posts so far.
While the groundbreaking of these 18 townhomes was back in November of 2013, the project needed a little sun to grow out of the ground. A lot of foundation work took place at Peace Street Townes over the last few months and it looks like now the homes are being put together.
The Blount Street Commons vision is slowly coming together and the vast open areas to the east of the government complex are slowly filling in. It's nice to see some homes for sale in the area as the rental market is so dominant right now.


This is part 7 of a 10 post series, rolled out all week, on residential projects in downtown Raleigh. Go here to see all the posts so far.
Another long running project, Blount Street Commons seems to deliver here and there. To the best of my knowledge, this nameless apartment project, owned by Elan Raleigh Property LLC, has been coming together at the corner of Wilmington and Polk Street since about November of 2013.
The four-story parking deck is pretty much done and the units are being put together around it. You can see units being built along Wilmington, Polk, and the new mid-block street John Haywood Way. Parking deck entrances are along both John Haywood Way and Wilmington Street, kind of around the bump out where the street starts to swerve down to Peace Street.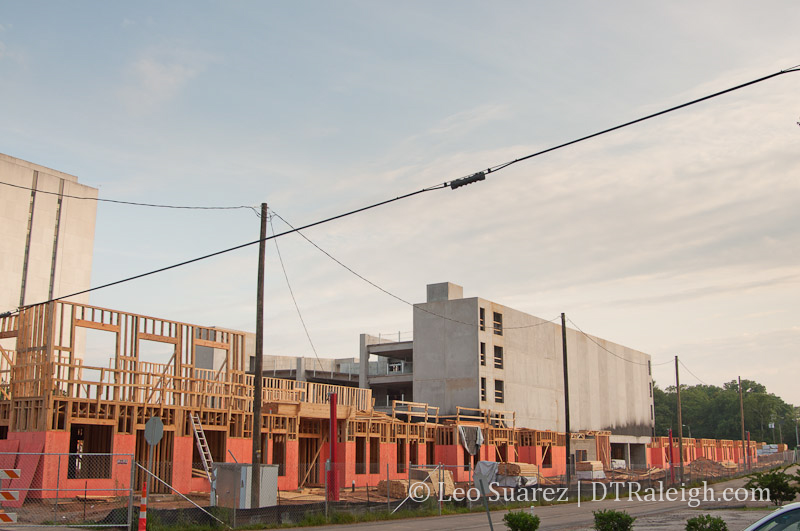 Unless I'm missing something, this project does not appear on the city's development sites. Unless it's "tucked" under some greater Blount Street Commons plan, which is on the city's website, then that may be how it exists. The State or nearby William Peace University could be players but I have nothing to prove that.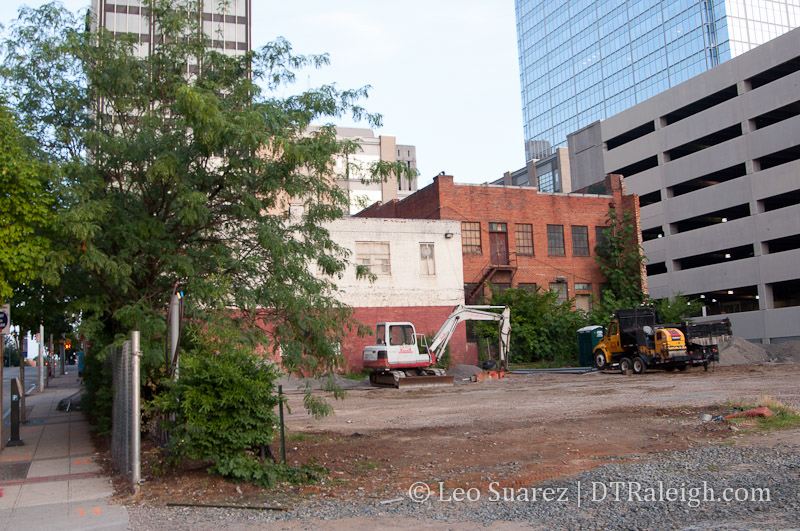 This is part 6 of a 10 post series, rolled out all week, on residential projects in downtown Raleigh. Go here to see all the posts so far.
Both the Triangle Business Journal and The News & Observer have reported that this week, The Edison Apartments will begin construction.
A part of the The Edison project overall, The Edison Apartments are a complimentary project to Skyhouse Raleigh which sits on the same block. With 239 units and over 18,000 square feet of ground-floor retail space, this project will dramatically change the look and feel of East Davie Street.
Before the apartments can be built, demolition must take place. Some of the older brick buildings along Davie and Wilmington Street, dating to the early part of the 20th century need to come down to make way for the newer construction.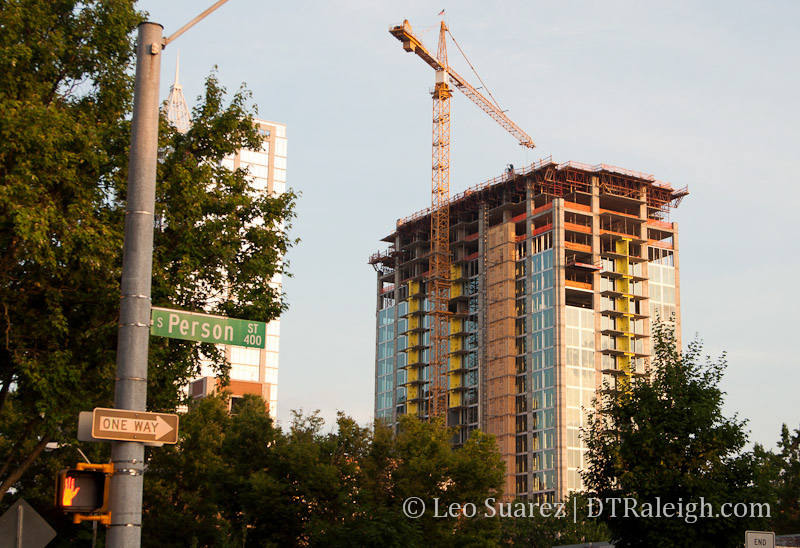 This is part 5 of a 10 post series, rolled out all week, on residential projects in downtown Raleigh. Go here to see all the posts so far.
A project that probably doesn't require an introduction, the 230-unit Skyhouse Raleigh tower is close to topping out. If you look very closely, you can see the construction starting to "crown up" at the top.
Similar to towers by the same name in other cities, I even took photos of Skyhouse Atlanta for the Raleigh Public Record, Skyhouse Raleigh will stand at 23 floors at the corner of Martin and Blount Streets.
That entire block is dubbed The Edison, a multi-building vision that will include residential and office projects.