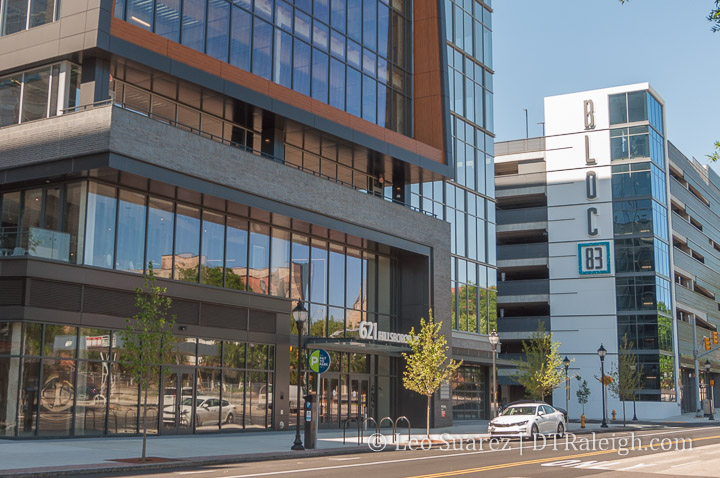 Have you been to Bloc 83 yet?
By Bloc 83, I mean the collection of new buildings along Hillsborough and Morgan Streets on the southern end of Glenwood Avenue. The Origin Hotel, One Glenwood, and Two Hillsborough form a node of office space and hospitality that is sure to see some activity as companies move in and programming starts in their new plaza space.
The name actually has a nod to the block numbers on the old insurance maps of downtown Raleigh. I guess at the time, it was just "Raleigh" as Block 83 was near the edge of the city limits back then. You can see all the downtown blocks numbered here from 1896 or see it in person thanks to this slick mural along the plaza showing a portion of the map.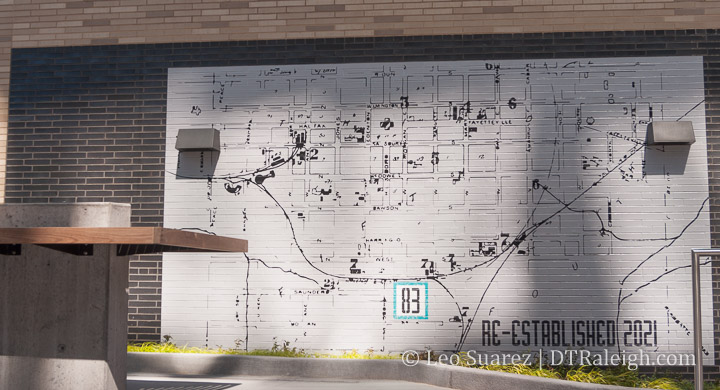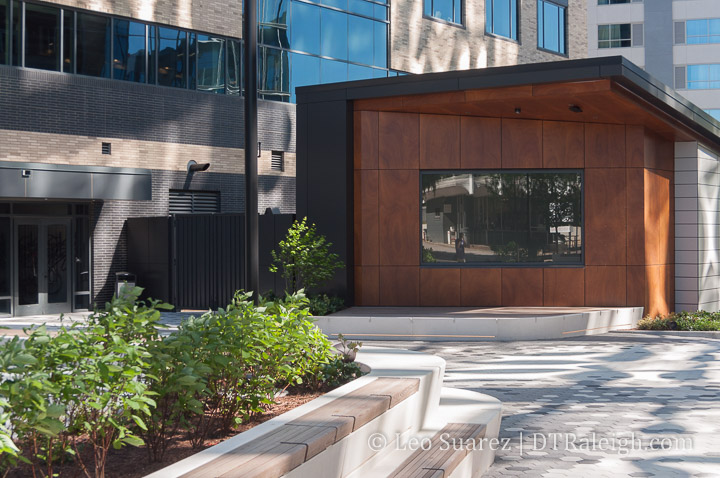 The plaza between the two office buildings is now the Gold Standard for public spaces in Raleigh. There's room to stroll and various nooks to sit at with a variety of views towards the small stage. Two kiosks are inside the plaza which I hope have some new local businesses. I can imagine small scale performances, popup markets, and art shows taking place here. Even late night parties and corporate events could use the space as it looks wired up with speakers and a large screen.
The exterior construction seems completed and if you walk the block, there's plenty of retail space to keep things interesting. We already have spots filled in One Glenwood as they opened over a year ago. Two Hillsborough and even the parking deck across Boylan have retail spaces on the ground floor. Don't forget about the restaurant, Good Day Good Night, in the hotel also.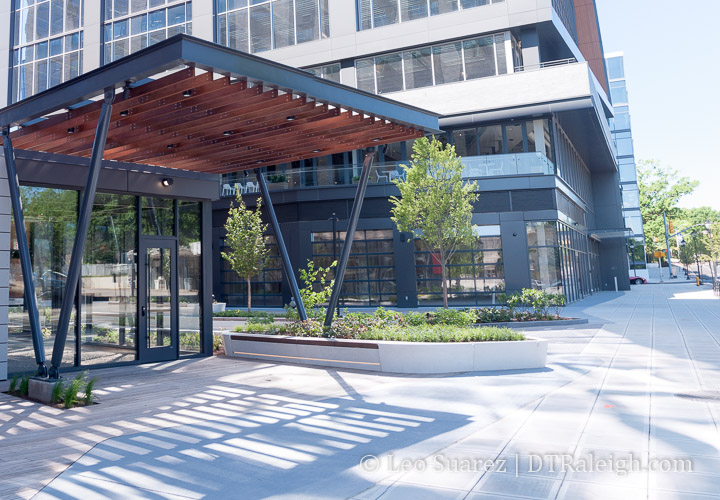 Looking to the future, there may be more coming to this immediate spot as a plot of land at 615 West Morgan has been rezoned up to a maximum height of 20 stories. This is at the southeast corner of Morgan and Boylan and initial plans suggest even more office space with ground-floor retail. The Bloc 83 formula seems to be a hit so far.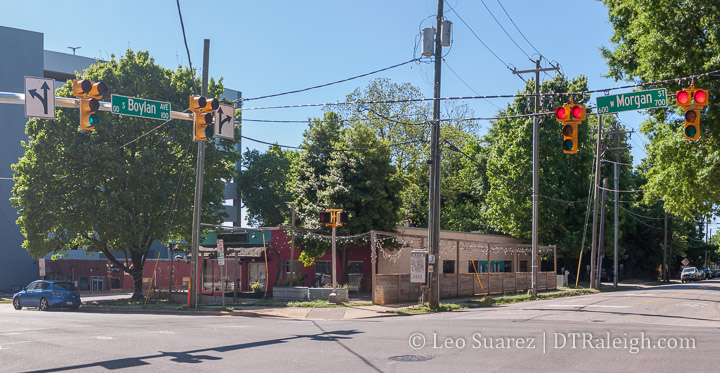 We're tracking Bloc 83 progress on the Community to great depths and some of our contributors have already toured the new building and shared photos. Jump on over to follow in the conversation. Perhaps a future DTRaleigh Meetup will take place at Bloc 83 one day.