The finishing touches were put on the Bloc 83 project earlier this year but the growth around Morgan and Boylan doesn't seem to be over yet. Two projects worth following are planned along Boylan Avenue between Morgan and Hargett Streets. They both will be bringing more office space, more residential units, and probably just enough parking spaces that FINALLY, we can do away with the complaint that you can't park in downtown.
First, let's map it.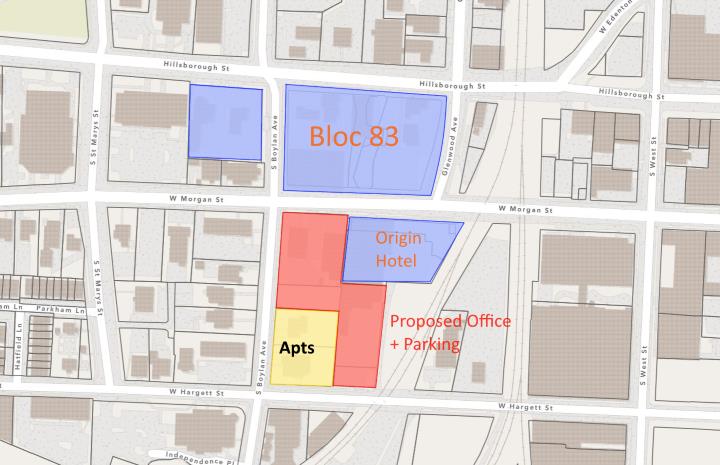 Shown in blue are the Bloc 83 projects that are already up and running. These include the office buildings, One Glenwood and Two Hillsborough, the Origin hotel, and two parking decks.
For the future, another office tower is trying to get built at the corner of Morgan and Boylan, shown in red on the map. The rendering at the top of this page is for this project and shows off the 11-story building. To provide even more parking for the building, the red portion on the map to the southeast would add structured parking to an existing surface lot. The building will also provide ground-floor retail space.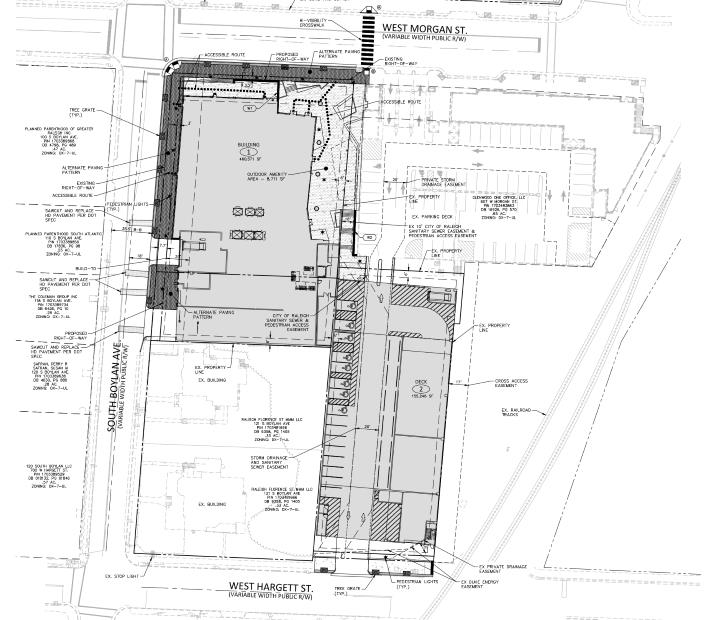 Next door, another developer has plans for Bloomsbury, a 135-unit apartment building. This will be at the corner of Hargett and Boylan. Studio, one, and two-bedroom units will be offered over ground-floor retail spaces. The building will be seven stories tall.
The 100 block of South Boylan will feel entirely different after this infusion of mixed-uses. Currently, the eastern side has a few one-story brick warehouses used for retail and two older homes that, to the best of my knowledge, are broken up into a few units. There are no definitive plans of moving the homes, which look great by the way, so let's hope someone steps up to move them. They would fit in nicely in Boylan Heights.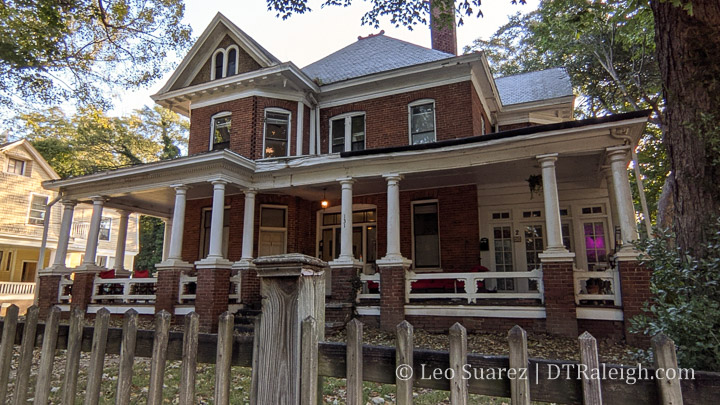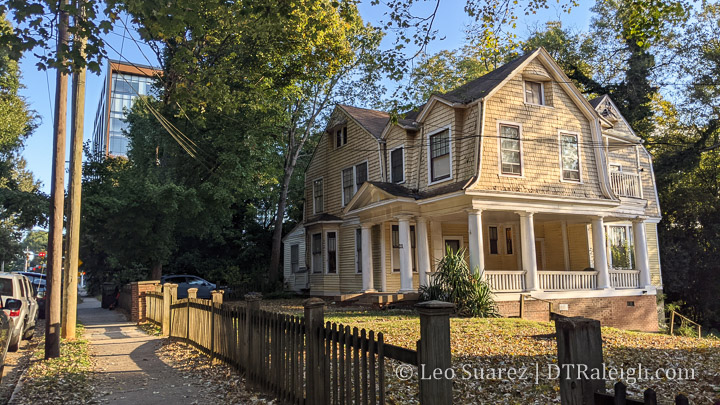 Construction probably won't start until 2022.