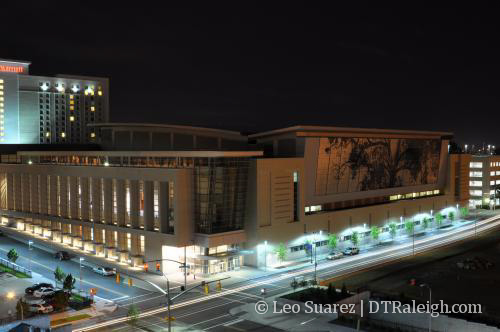 Photo taken at 9:08pm, 5/26/08
During the Canes' implosion last night, I decided to get one last picture of the shimmer wall. I read here that the Raleigh Convention Center was lighting up the shimmer wall the color red while the Carolina Hurricanes were working their way through the playoffs. Having never seen this, or previously known about it, one last picture before the season ended was in order. Sadly, this was not to be. Did anyone see it during the last few weeks of hockey action? What do you think of the shimmer wall light show overall?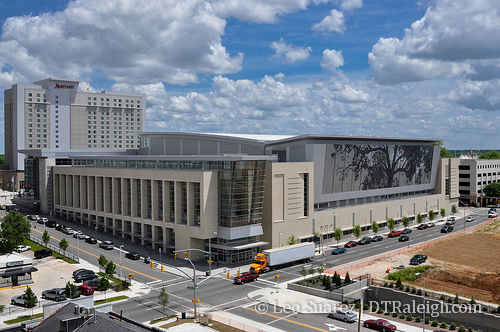 The shimmer wall always looks good during the day. See this picture large on Flickr.