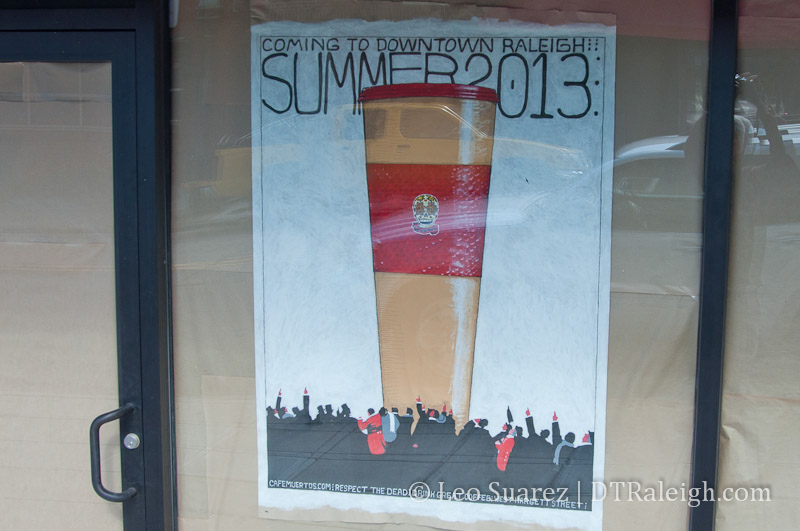 Look out for a new coffee shop in downtown Raleigh this summer. Confirmed by a sign on the space and some chatter on their website, Café de los Muertos will be setting up along West Hargett Street in the Hue building.
Their site has everything you need to know about these guys:
We are Café de los Muertos (Coffee of the Dead), and we are supremely dedicated to the perfect coffee cup, the perfect espresso, the perfect coffee experience. Café de los Muertos is a artisan coffee roastery that specializes in organic Fair Trade and Direct Trade coffee. We hope to promote coffee sustainability by supporting truly beneficial relationships among coffee bean farmers and our customers.
*Café de los Muertos – Who
Currently, this coffee shop is online only but the space in the Hue gives them a new home.
Reading through some of their material, it sounds like they will be keeping things local and open to collaborating rather than competing. I'll sip to that.