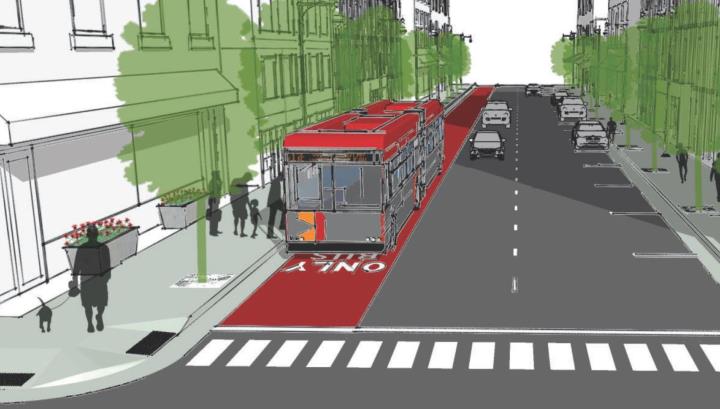 Last week, the most recent version of the Downtown Transportation Plan was released to the public and those behind it are looking for your feedback.
Dive right into it at goraleigh.org/downtownplan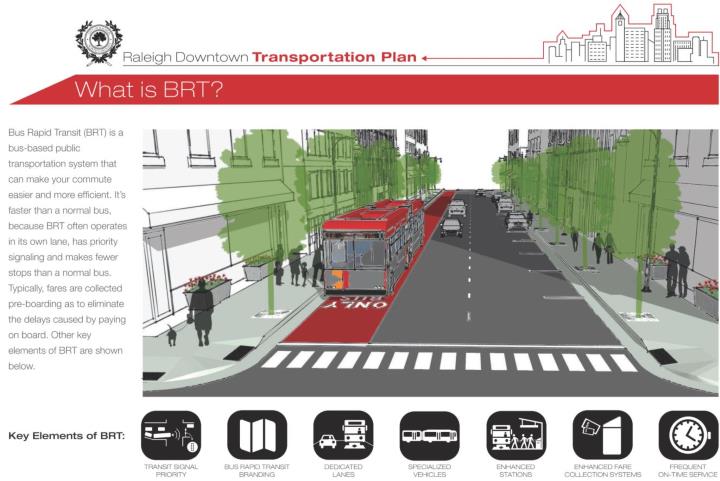 This downtown plan attempts to lay out the groundwork for how our future transit system will work within the downtown area. The future bus network of Raleigh will consist of bus-rapid transit lanes and higher frequency bus routes that are running longer hours. Combined with an expanded bicycle network, the downtown portion presents some pretty unique challenges.
The streets aren't getting any wider so reallocating space is a community-driven conversation that is currently starting. When we talk about dedicated bus lanes for faster service that means less space for other things on our downtown streets.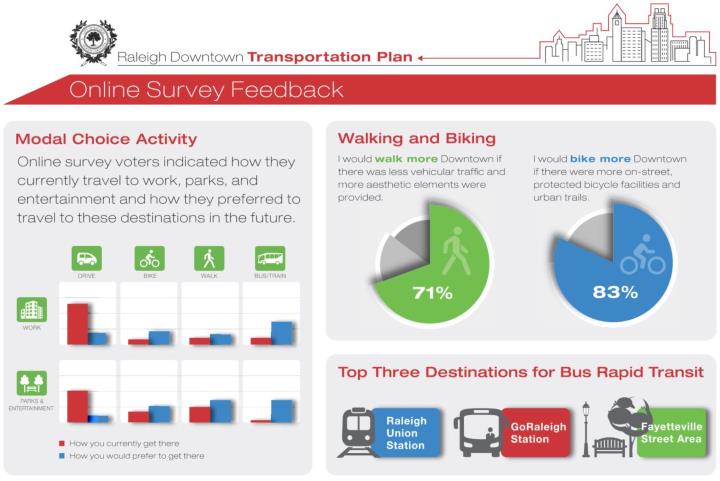 Full build out is planned for 2027 and with portions relying on state and federal funding, applications are being prepared right now!
When you look at the plan, you'll see near, mid, and long-term plans for the downtown portion of the bus rapid network. The routes aren't set in stone as different variables and decisions that haven't been made may impact those routes.
Below are the maps for the three plans, meshed together for easier viewing. Click for a larger view.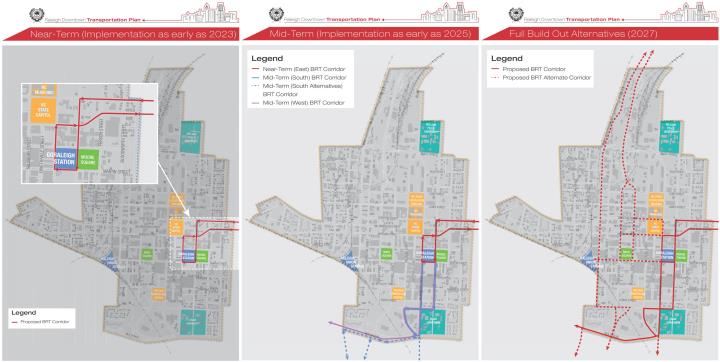 Planned to be up and running in 2023, the east Raleigh BRT line is the first of the rapid transit lines to come online. Moving east/west down New Bern Avenue and Edenton Streets, this route has the least amount of impacts from a historical and infrastructure perspective.
I also think it's sort of the most obvious when you look at serving the eastern portion of the city. Plus, the current bus route along this corridor has the second-highest ridership in the system. (only behind the Capital Boulevard route)
Mid-term, the BRT routes serving the west and south will come online connecting at GoRaleigh Station. The route down Western Boulevard is also most direct while a choice still exists for the routes to the south. Saunders, McDowell/Dawson, and Wilmington Street could all be possible entry/exit points to downtown. There are still two many outside variables that need to be determined so this has been left open.
Last, parts to the north have many variables in play here, leaving several options on the table. Integrating Raleigh Union Station's bus facility and the west street extension could play a role in how this route helps tie the network together.
Along side all of this is a greatly expanded bicycle network. A mix of protected lanes and non-protected lanes will be added as a way to compliment the bus traffic moving throughout downtown. This is shown through another map below.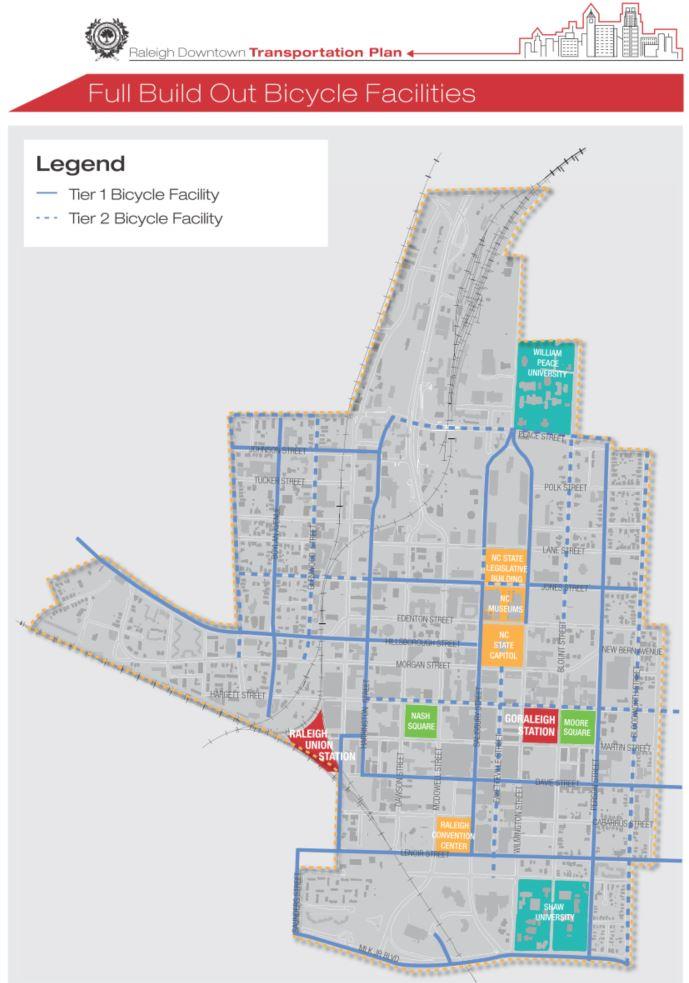 There is a lot to consider here when looking at the plan so far. As unpopular as it may sound, I worry about the fact that downtown is on a path to having two bus stations with GoRaleigh's recent renovations and RUSbus being planned to integrate into train travel (Amtrak and future commuter rail) at Union Station. Won't this bifurcate the system as it approaches downtown? I fear this may slow things down canceling out the improvements we've provided through dedicated lanes.
This BRT plan is still only one layer, one lens of the entire thing though. I'll be really interested to see the full build out and future plan with all modes coexisting. That means with local bus, rapid bus, commuter rail, and bicycles lanes, the system just might function more robustly and speedier than I think.
What do you think? We have a huge discussion going on the Community. Come share.
Similar Posts:
Comments
Comments are disabled here. That's because we're all hanging out on the DTRaleigh Community, an online forum for passionate fans of the Oak City.