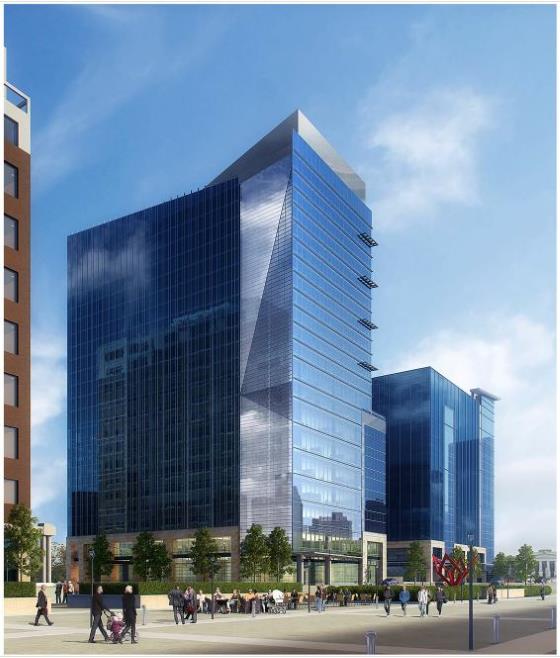 More matching the already built south tower, the Raleigh appearance commission will be reviewing the latest renderings of the Charter Square north tower with this rendering above. The 23-story, mixed-use tower has been in the planning stages for quite a few years so could this finally be the final design?
I personally was a fan of the previous renderings. This newest one "smooths out" the edges a bit by removing the vertical "fins" which I thought added some upward "interestingness." (sorry for all the quotes)
Should make for a great project though.

Similar Posts: