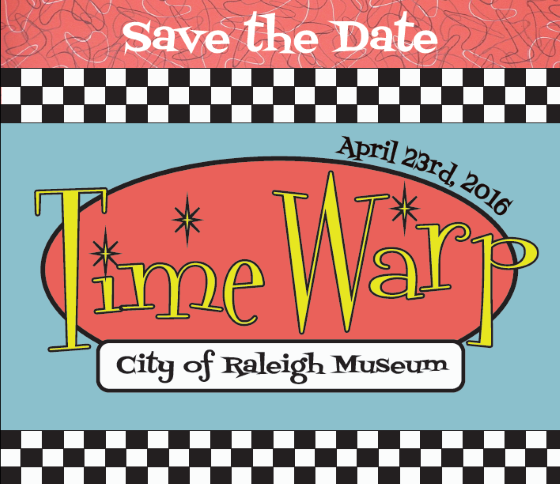 The City of Raleigh (COR) Museum's biggest party of the year, Time Warp, is coming up and I want to invite all readers to save the date for April 23. This past year, I have joined the Friends of the COR Museum and am helping with raising awareness of the museum and working towards enhancing the membership experience.
I'm having a great time working with passionate folks on the board and I think the best way you can support our city's museum is to come to Time Warp. There will be food, drinks, music, and an auction, all around a 1950s theme.
You can find out more information as the event team releases it at this page: Time Warp 2016.
Let me know if you're coming. The toughest decision for Time Warp? Letterman or leather jacket, fellas?
2016 Time Warp
Date/Time: Sat., April 23 from 7 p.m. to 10 p.m.
COR Museum
220 Fayetteville Street
Raleigh, North Carolina 27601
Similar Posts: