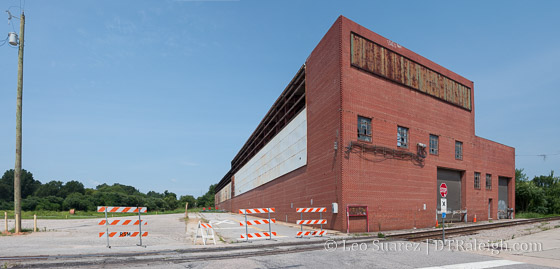 This past weekend, I stepped out onto the end of Martin Street real quick to see if there was anything going on at the Raleigh Union Station construction site. The photo above was taken on Saturday and shows no visible signs of construction. (except the street barricades)
Perhaps last minute plans are still being worked before crews start making progress. I remember that the new station will be funded through a variety of funds coming in different directions so maybe that's a slow process.
It just seems to be taking longer than expected seeing as how the first groundbreaking announcement was for March 2015 only to be delayed until May 2015. Here we are in July and still waiting.
Staying positive still at this point though.

Similar Posts: