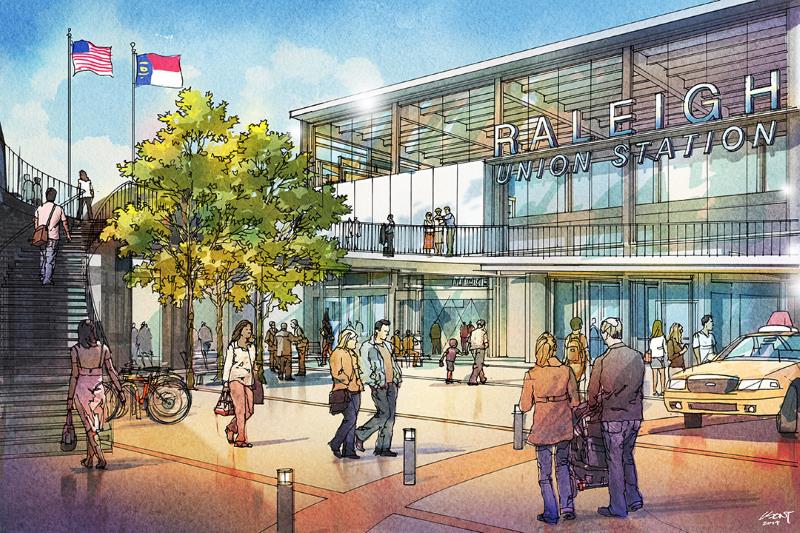 The Raleigh Union Station project has been one of the most publicly accessible projects that has come through the city in the last few years. The final public session is next week so make sure to catch up with the previous blog coverage and come out to CAM on September 9.
Raleigh Union Station Public Workshop
Date/Time: Tues., Sept 9 from 6 p.m. to 8 p.m.
Contemporary Art Museum
409 West Martin Street
Raleigh, NC 27603
919.513.0946
I'm going to recommend that a Raleigh flag be put up with the USA and NC flag like in the rendering above.

Similar Posts: