The first of a few public information sessions about Raleigh's train station upgrade, Union station, is coming up. On March 6, come down to the session to see renderings and plans for the new station in the warehouse district. Citizens will be given the opportunity to comment and give feedback towards the future design steps.
The workshop will also go over the West Street extension, a project that proposes to extend West Street to the south to West Cabarrus Street. This extension is a major compliment to Union Station and the greenway system.
Union Station will be Raleigh's new train station at West and Martin Street. The project will be a complete renovation of the Dillon Supply Company Warehouse. See previous posts on the topic for background information.
Raleigh Union Station Public Workshop
Date/Time: Wed., March 6 from 6 p.m. to 8 p.m.
Meymandi Concert Hall Lobby
2 East South Street
Raleigh, NC 27601
919-996-8700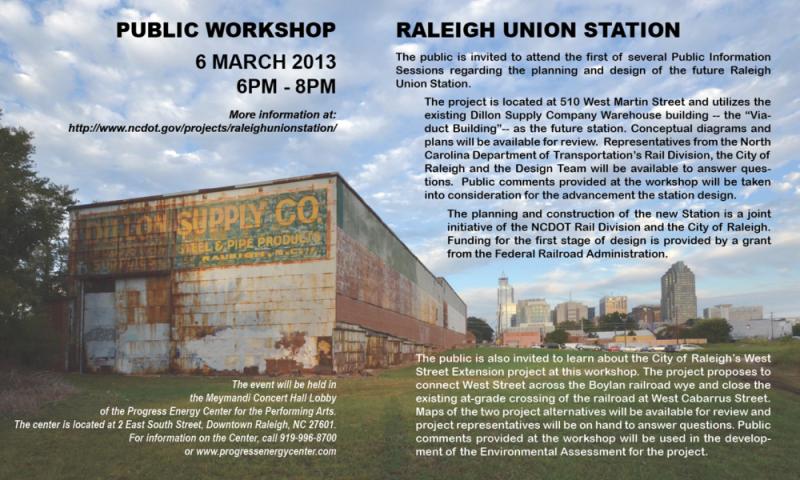 Similar Posts: