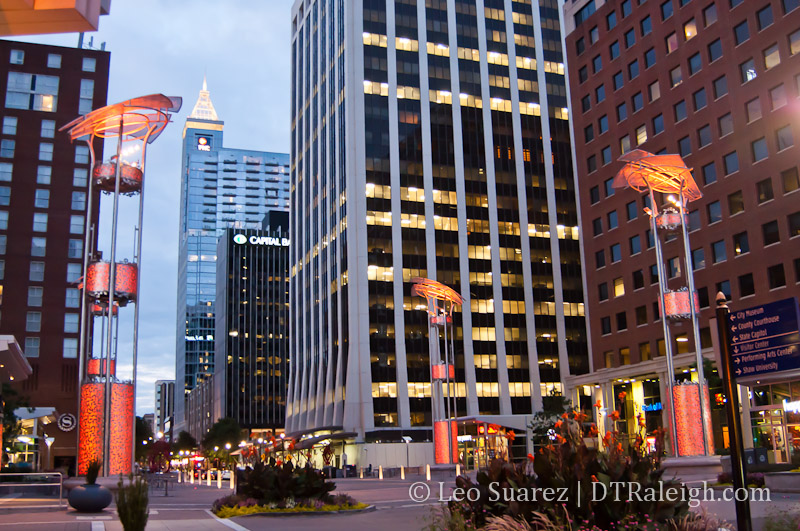 Raleigh's latest Downtown Plan has been in the works for most of the year. Public input has been collected throughout the Spring and we now have an upcoming draft that will be presented on September 11.
From my inbox to yours:
The draft Downtown Plan presentation will highlight Raleigh's reputation and identity as a creative, innovative, and family-friendly city. Specific attention will be given to actionable catalytic projects that can accelerate economic progress in Downtown and help link the different districts of Downtown together. Visualizations of the catalytic projects will be created by using 3D models. The presentation will be conducted by the consultant team lead by Sasaki Associates.
*Draft Downtown Plan to be Presented Sept. 11
Draft Downtown Plan – Presentation
Date/Time: Thurs., Sept. 11 from 6 p.m. to 8 p.m.
Marbles Kids Museum
201 East Hargett Street
Raleigh, NC 27601
919.834.4040
Draft Downtown Plan – Open House
Date/Time: Fri., Sept. 12 from 9 a.m. to 5 p.m.
City of Raleigh Museum
220 Fayetteville Street
Raleigh, NC 27601
919.996.2220
Similar Posts: