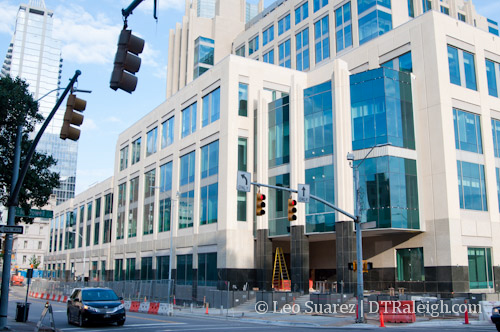 The Wake County Justice Center dominates the intersection of McDowell and Martin Streets. Almost three years ago, there was just a hole at this site.
For more trips down memory lane, over four years ago we've discussed the project and what buildings it has replaced.
The ugly parking deck, the Garland Jones building, and the Lawyers Building are all coming down for the expansion of the current site right next door.
via Justice Center Expansion, $200+ Million and a Historic Raleigh Cost.

Similar Posts: