Mentioned earlier in The State of The Warehouse District post, there is an opportunity now for anyone to submit their ideas about the Multi-modal Transportation Center (MTC) by July 24th. I think this is a big topic that is not talked about enough so in an attempt to get the conversation going, here are some ideas for what should come to this area of downtown over the next decade.
Background Info
The highlighted area in the map below is the core target where the MTC will go.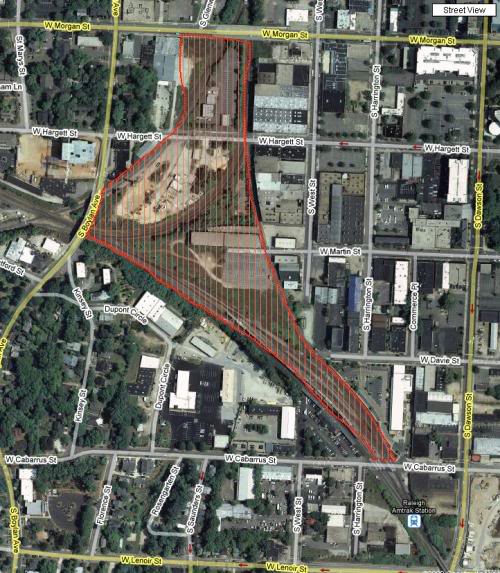 I'm not sure if Amtrak is in on this but they should so I included the station in my red area. Amtrak and Norfolk Southern trains are, I believe, the only real activity that comes through here currently. In the near future, we may have regional rail that goes north toward Wake Forest and West toward Cary and the rest of the triangle. There may also be a high-speed rail line that continues north toward Richmond and west toward Charlotte.
Build a Transit Center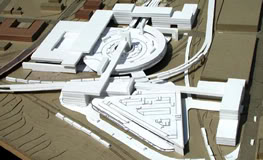 With lines coming in from around the area and out of state, the MTC should be the hub of travel outside of RDU. Passengers that arrive should have the option to get a taxi, transfer to another train or bus, rent a bike, get picked up by a friend, or walk off in a pedestrian friendly environment. I'm still debating whether a car rental service would be needed but this can be avoided with good planning; some people still need to drive to get to where they are going.
Warehouse Renovation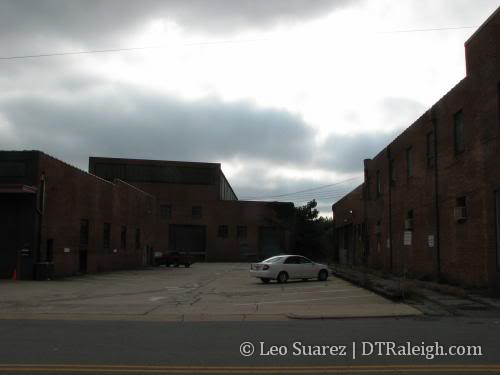 Rather then build the entire MTC from scratch, we can always use what we have. The warehouses along the railroad tracks offer a perfect opportunity to bridge the old with the new. Heavy renovation could turn this into a shopping center for travelers arriving or departing the area. We've heard of plans for residential infill within the warehouse district so that will only fuel the activity even more.
The MTC Does Not Need To Be Tall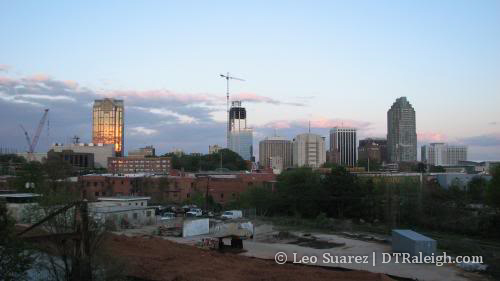 This area is a little tricky because of the transition between residential neighborhoods and downtown. Would a 10 or 20 story building fit in here? Would you protest if a truly iconic skyscraper was on the table and would block your view from the Boylan Brewpub patio? I may change my mind later when the proposals come in but for now I think that a tall development would be out of place. Low rise office and condos that blend well with the warehouses and Boylan Heights is key. The area is about transit and focus on the pedestrian should be point number one.
Plan For The Future
The population figures I keep reading say that Wake County will have another million people over the next 25-30 years. The MTC should be built for this population boom as well as expandable for even more traffic. I think space for an extra track or two should be saved, another site saved for a potential downtown rail circulator, and would it even be way out there to plan the MTC so that a subway could be built underneath? We are definitely years from that but considering it and engineering the building around these may be worth a small cost now rather then a huge redevelopment later in the future.
…..ooh and we also need an awesome name for it.
Similar Posts:
Comments
Comments are disabled here. That's because we're all hanging out on the DTRaleigh Community, an online forum for passionate fans of the Oak City.